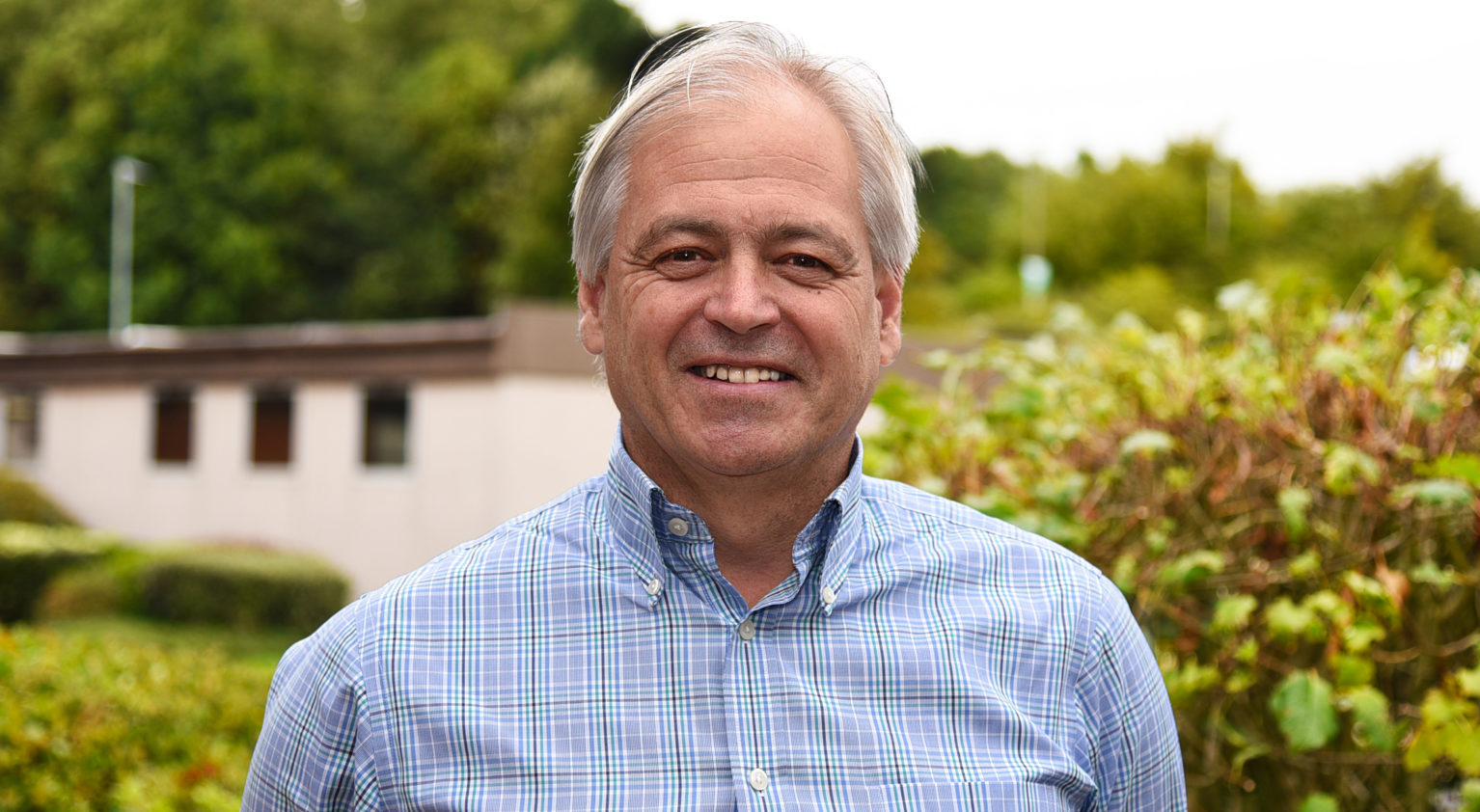 Dr Andy Haynes to take on new role leading transformation of local healthcare services
The Medical Director of the Nottingham and Nottinghamshire Integrated Care System is to take on a new role as Executive Lead from October this year.
Dr Andy Haynes has been appointed to the post after serving as the Medical Director for both the ICS and Sherwood Forest Hospitals NHS Foundation Trust (SFHFT).
Dr Haynes is currently seconded half time to the ICS from SFHFT, where he has served as Deputy Chief Executive Officer as well as Medical Director since 2014.
Before this he worked at Nottingham University Hospitals NHS Trust (NUH) where he had been a senior consultant Haematologist for 20 years, including Lead Clinician for cancer services.
In the new role Dr Haynes will work with the Chair of the ICS, David Pearson, and will oversee the development of local transformation programmes in the area.
David Pearson said: "I am delighted to announce Andy's appointment. Andy is an experienced clinical leader who is well-known by the local health community.
"We are very pleased that he will take on a greater role in leading the transformation of our system during this important stage in its development.
"I am sure our staff and stakeholders will join me in congratulating Andy on his appointment and wish him success and support in his new role.
"On behalf of the Board, I would like to thank Wendy Saviour for her exceptional contribution to the ICS, from its inception. Wendy has made a real impact in Nottingham and Nottinghamshire, helping to lay a framework for closer ties between local services that will benefit patients for years to come. We wish her the very best for the future."
Dr Andy Haynes said: "I have been fortunate to work in Nottinghamshire over three decades in clinical, managerial and leadership roles. We have much to be proud of but significant issues and inequalities remain. The principles which underpin integrated care, as expressed in the ICS development, are fundamental to a sustainable, quality driven health and care system. It will be a privilege to commit my knowledge and understanding of Nottinghamshire to help create this future by supporting the ICS Board.
"I am very proud of the progress Sherwood Forest Hospitals Trust has made and grateful for the learning the role of Executive Medical Director has offered. The Trust will, I am sure, continue to make positive progress and I have committed to provide support until my replacement is in post."
Richard Mitchell, Chief Executive at SFHFT said: "Andy's leadership has been instrumental in us developing an outstanding culture and delivering safe, high performing patient services. We are fortunate to have benefitted from his immense contribution to patient care over the last six years.
"He is a trusted and well respected clinician, leader and friend and he will be greatly missed from the day to day running of Sherwood.
"I am, however, delighted Andy has been appointed to lead the Integrated Care System at a time when we need to embed system wide approaches to health and social care by sharing the best expertise and resources we have locally."
Once he takes up the new role at the ICS, Dr Haynes will be employed on an interim basis for 12 months.
After this period the job description will be reviewed to ensure that the post can deliver new transformation priorities.