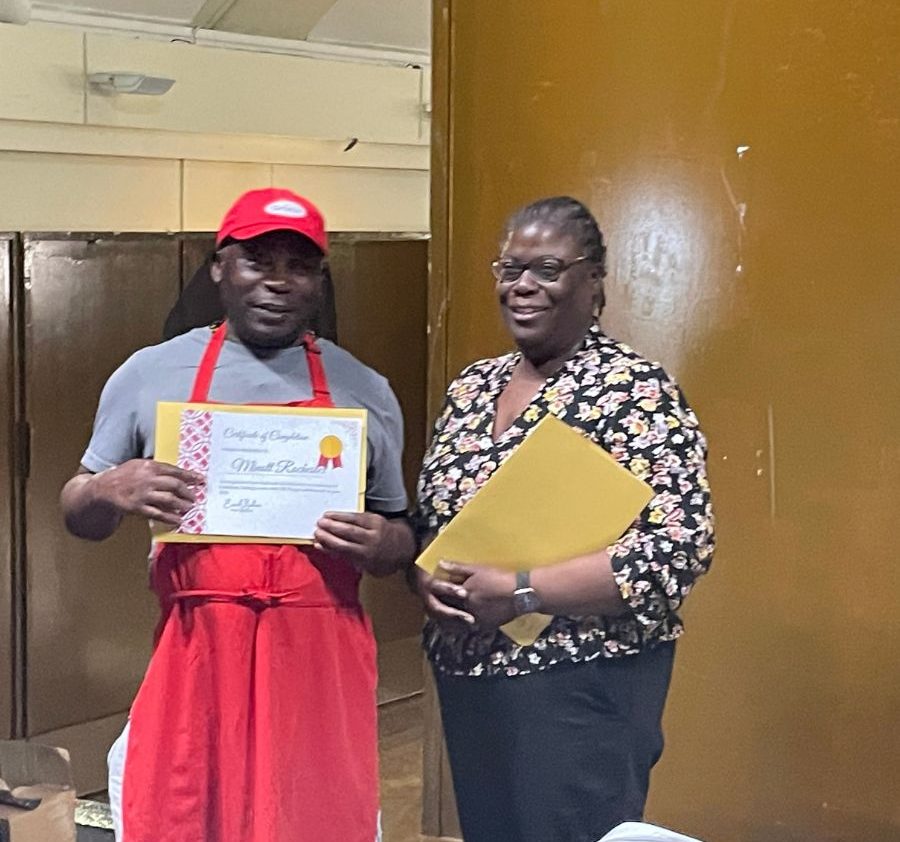 Caribbean cooking classes
BACHS Primary Care Network that covers Aspley, parts of Bilborough, Leen Valley and Basford, has been awarded funding from the East Midlands Academic Health Science Network, as part of the Prevention and Promotion Fund. With this funding the BACHS team wanted to extend their social prescribing programme of work to promote health and wellbeing in the community with cooking classes.
Through the universal appreciation of delicious food and working along with "All Things Caribbean" we have established Caribbean cooking classes, which is not only a learning experience, but also a social occasion where like-minded people can meet.
Participants are required to commit to a four-week programme, based at the Marcus Garvey Centre in Lenton. The only thing participants need to provide is a container to carry the cooked food home.
It's not just about learning to cook. The sessions are designed to promote health and wellbeing and a sense of togetherness to combat social isolation and other low level mental health issues. This has been so popular that the sessions in June and July are fully booked. There are limited spaces in August. If you live in the BACHS area and want to sign up for this initiative contact:
Tara Spackman on 07465663821 or email tara.spackman@nhs.net
'It was so beautiful to see patients from different cultures in the BACHS PCN area coming together to learn back to basics Caribbean cooking.' Jason Ferguson, Social Prescriber Link Worker