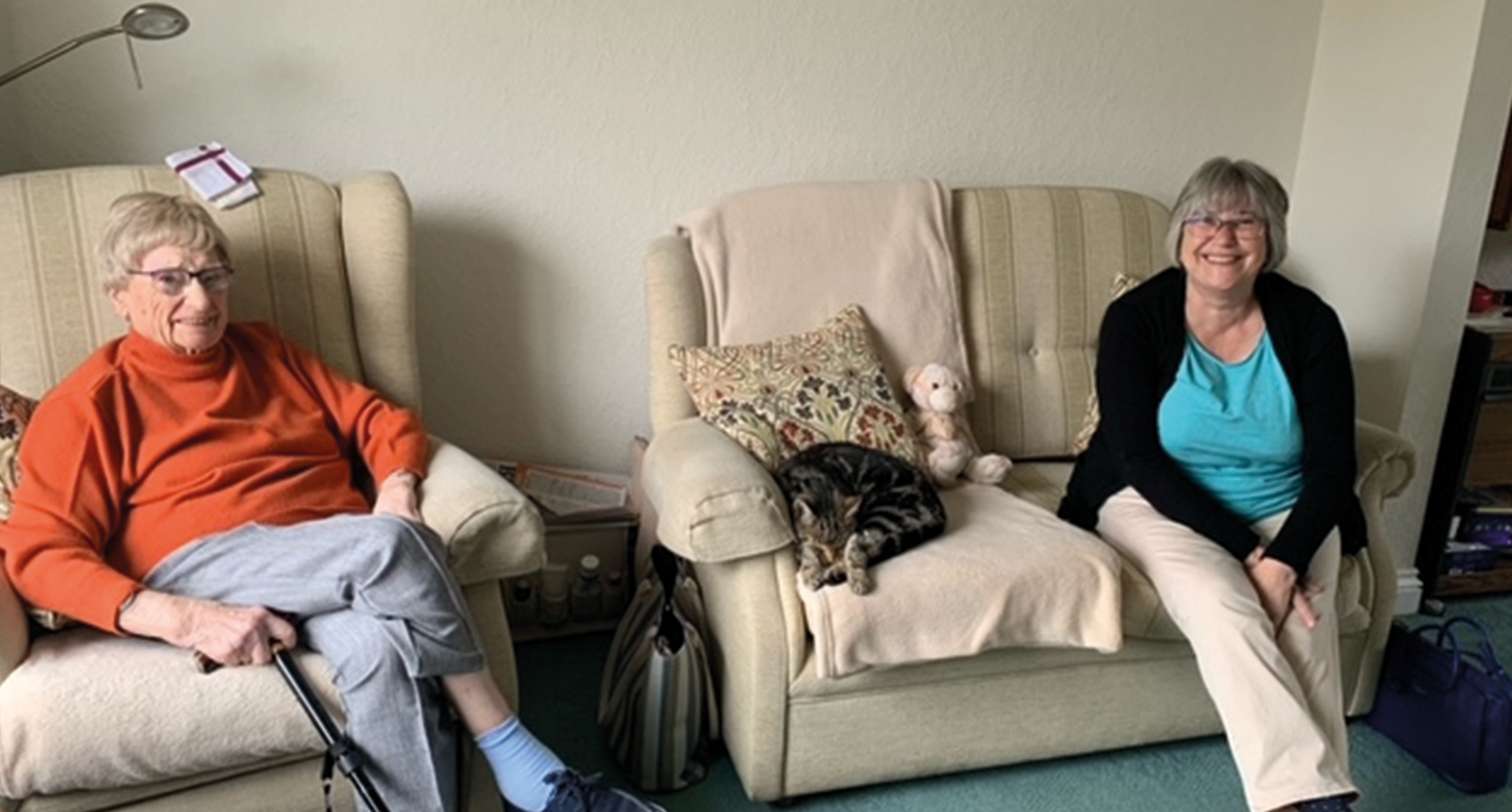 Volunteering support helps Renee live her life
The contribution of volunteers is invaluable, particularly in supporting the most vulnerable in our communities. And they've never been more important than during the pandemic.
Across South Nottinghamshire, we have many committed volunteers who support, befriend and assist people across our communities, with Rushcliffe CVS supporting volunteers across Gedling and Rushcliffe.
This week, we visited Rushcliffe CVS volunteer Marion Jenkings during her role as a volunteer driver and spent some time with one of the lovely ladies she supports, Renee Wiley.
Marion is at Renee's house in Radcliffe-on-Trent to take her for a Doctor's appointment – luckily, as we're on the fourth day of the fuel supply issues, she has a fully electric car.
Explaining a bit about her role, Marion says: "I arrive, take people to doctor's appointments, the hairdressers, shopping. When I retired, I was looking for things to do and being friends with Gill who works at the CVS, she quickly signed me up.
"I really enjoy it, as I love driving and I love talking to people. When I first started, I just did Fridays but during Covid I picked up more days. Now, if I'm free then I'll help out"
Renee says: "I don't know what I'd do if Marion didn't drive me. I sold my car last June and I have no way to get to the surgery as I can't walk further than the end of the drive. Without Marion and the other volunteers, I couldn't do what I need to do.
"They're amazing at the office and try to give you the same driver so we can get to know each other. It puts me at ease and we can build up a rapport. They carry my bag, give me their arm, they're very understanding and they're always here.
"When my daughter is away, Rushcliffe CVS also help with my shopping. They'll go and get it, bring it in and put it away. They are faultless and I don't know what I'd do without them.
"They've also arranged for a cleaner to come in as well. There's a small cost but it's a brilliant service. It's an essential service. The volunteers are wonderful. I feel safe with Marion and the other CVS workers. I think it's an incredible thing that they do, giving up their own time to help us. I'll be using them for the rest of my life."
And what inspires Marion to volunteer? "I want to help. It gives me something to do now I've retired and I love meeting people. My mum is roughly the same age as Renee and I don't live near her, so I'd like to know someone is taking her out.
"It's giving people their independence back. I might take people to important appointments, but I also take them to meet friends or to just get out of the house and have a coffee somewhere nice. If they were stuck at home all the time, they would be alone."
Volunteering changes peoples' lives for the better – if you're interested in volunteering, then Rushcliffe CVS has lots of opportunities.
You can contact them on 0115 969 9060 or email volunteer@rushcliffecvs.org.uk