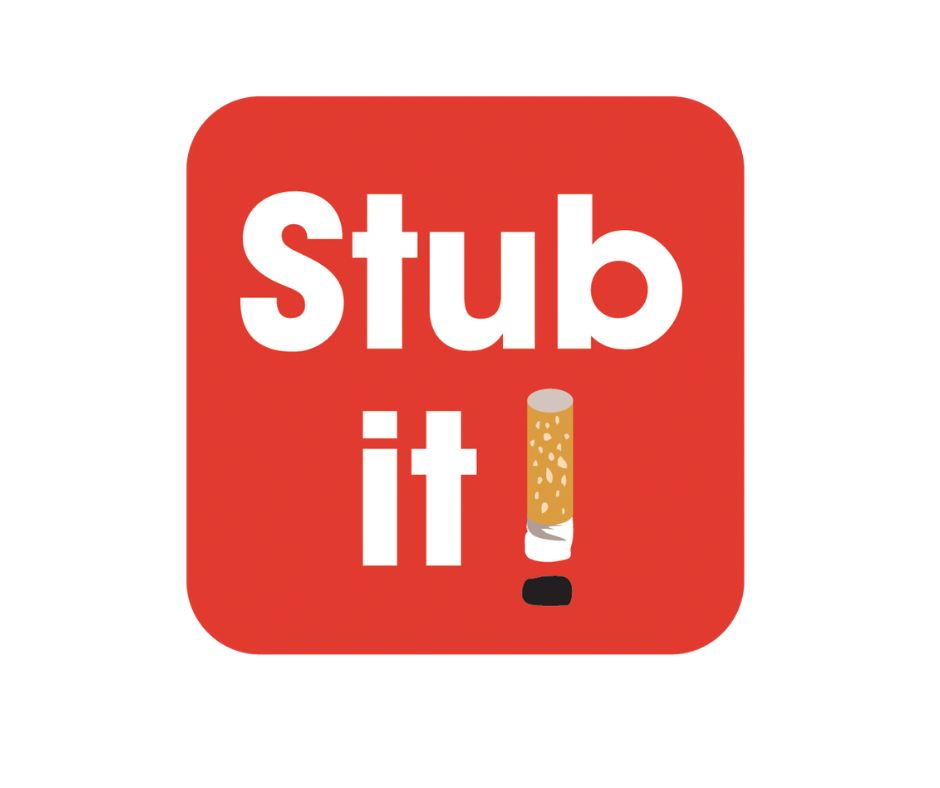 Stub It! this Stoptober
Nottingham City ICP and partners are urging residents to use Stoptober as reason to make a quit attempt this October. It is estimated that (in 2019) more than 20% adults who live in Nottingham City were smokers, compared to 13.9% nationally. That means that a staggering 55,121 people in our city smoke.
Evidence shows that if a smoker can quit for 28 days, then they are five times more likely to quit for good. Teaming this with behavioural support and nicotine replacement products, such as the service provided by Stub It! smokers will further increase their chance of quitting for life.
Dr Nohaid Ilyas, Clinical Lead for Stub It! says:
"Stopping smoking is the single most effective thing any smoker can do to help them live a longer, healthier life and protect their loved ones from the dangers of passive smoking.
"The Stub It! service adapted during the pandemic to support people give up smoking as safely as possible. All consultations were completed over the phone and prescriptions were sent electronically to the patient's chosen pharmacy. Now there is also the option of face-to-face consultations again as things become more normal in time for Stoptober.
"The number of people contacting us to get help from our expert smoking cessation advisors and clinical pharmacists who can advise on appropriate forms of nicotine replacement therapy, has been rising recently and we look forward to welcoming more.
Anyone that is thinking of quitting should get in touch with Stub It! as the evidence shows their chances of quitting successfully are much greater with all of the services that Stub It! has to offer."
To get in touch with Stub It! visit Stub it! – Nottingham City GP Alliance (ncgpa.org.uk)
One resident who used the Stub it! service says:
"I'm really happy with the service I got at Stub It! My stop smoking advisor was really helpful and helped me understand what triggered me to smoke. She was there for me every step of the way and gave me excellent advice. I recommend the service to other smokers who are thinking about quitting."
Anyone that smokes and needs to spend time as an in-patient at one of Nottingham's hospitals or is under the care of Nottinghamshire Healthcare NHS Foundation Trust, is routinely offered support to quit as part of their care package. Which is followed up in the community following discharge.
Zahida Niazi, Smokefree Lead, Nottingham University Hospitals NHS Trust says:
"If you are being treated in hospital, quitting smoking is the best thing you can do to help speed up your recovery, reduce the risk of any complications and re admission. At NUH our staff can support you in this with a range of stop smoking medications and behavioural support available."
Lisa Evans, Smokefree Lead, Nottinghamshire Healthcare NHS Foundation Trust says:
"As a Trust we are dedicated to reducing health inequalities for our patients. Smoking prevalence is higher in people with serious mental illness and the work we are doing with Nottingham City ICP partners is vital to ensure that we are all working cohesively for best health outcomes. Our staff can support you with your Smokefree journey and offer a range of Nicotine Replacement Therapy, e-cigarettes and signposting to community stop smoking services. Support is available for patients, staff and volunteers and we are holding Stoptober events at different sites across the Trust during October."
The Nottingham City ICP partners are aligned to deliver better health outcomes for the people of Nottingham city. It is never too late to quit. Stopping smoking at any age will increase life expectancy, reduce the risk of lung cancer and heart disease as well as life limiting conditions such as COPD. Conditions which are all prevalent in Nottingham city.
Residents of Nottinghamshire County can get support to kick the habit with the friendly and helpful team at Your Health Your Way