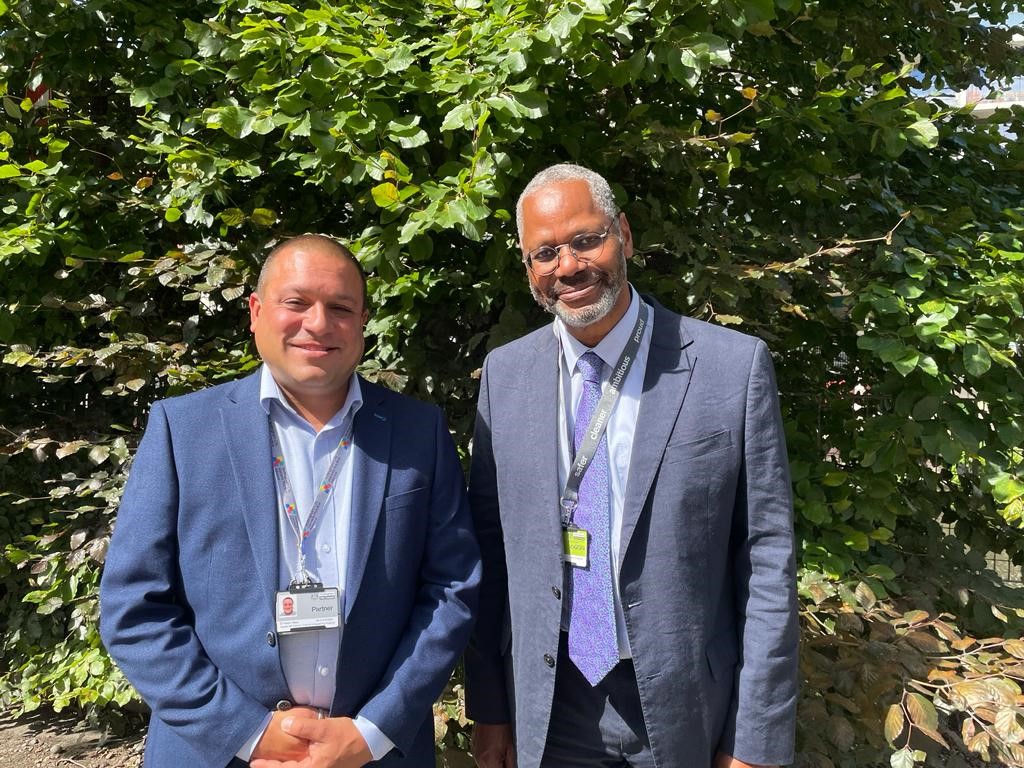 Nottingham City Place Based Partnership Welcomes Dr Husein Mawji as Clinical Director
Nottingham, 21st August 2023 – Nottingham City Place Based Partnership is pleased to announce the appointment of Dr Husein Mawji as the new Clinical Director, following the retirement of Dr Hugh Porter. Dr Mawji brings a wealth of experience and dedication to this role, having served as Deputy Clinical Director for just over three years.
Dr Mawji has been a Nottingham GP for over 18 years at the Victoria and Mapperley Practice, where he serves as Senior GP Partner. His dedication to patient care, coupled with his clinical expertise, has significantly contributed to the practice's reputation for excellence. Within the practice Dr Mawji has worked hard to enhance the health and wellbeing of the patients, making a positive impact on countless lives.
Dr Mawji's journey with Nottingham City Place Based Partnership began when he was appointed as Deputy Clinical Director in March 2020. In this capacity, he has showcased leadership, innovative thinking, and an understanding of health inequalities and healthcare dynamics. His ability to navigate complex challenges of partnership working and develop effective strategies has earned him the respect of colleagues and partners alike.
The appointment of Dr Mawji as Clinical Director comes at a pivotal time for Nottingham City Place Based Partnership as the PBP seeks to deliver on its strategic plan and continue to mature as a crucial delivery partnership in the Integrated Care System. His unique perspective, gained through years of experience in both clinical and leadership roles, promises to guide the partnership towards new heights of success. Dr Mawji's understanding of the local health and care landscape and his commitment to collaboration make him the ideal choice for the partnership's initiatives.
"I am honoured to take on the role of Clinical Director at Nottingham City Place Based Partnership," said Dr Husein Mawji. "The Partnership has been on exciting journey to date, and I look forward to building on the foundations we have laid, collaborating with our partner organisations to address the health inequalities experienced by our citizens in Nottingham, and continuing to serve our communities with the highest standards of care."
Mel Barrett, Lead for Nottingham City Place Based Partnership and Chief Executive, Nottingham City Council said:
"I am delighted to welcome Dr Mawji to the role of Clinical Director. Having served the people of Nottingham for 18 years, Dr Mawji truly understands the day-to-day experience of people accessing health and care services, the barriers and inequalities which can be encountered and the opportunities which exist to improve our services when we work together in partnership. This role represents a significant commitment to the people of Nottingham and I am confident that Dr Mawji will bring his compassion, innovation and strategic leadership to the role."
Following Dr Mawji's appointment as Clinical Director, the PBP will now be seeking a new Deputy Clinical Director. This role will be advertised in the coming weeks.
For media inquiries, please email nnicb-nn.nottmcityicp@nhs.net.
About Nottingham City Place Based Partnership:
Nottingham City Place-Based Partnership (PBP) – NHS Nottingham and Nottinghamshire ICS – NHS Nottingham and Nottinghamshire ICS (healthandcarenotts.co.uk)
The Nottingham City Place Based Partnership is a collaborative initiative aimed at improving health and wellbeing outcomes for the people of Nottingham city. Comprising healthcare, community leaders, and local organizations, the partnership strives to create innovative solutions and strategies that address the unique needs of the community.