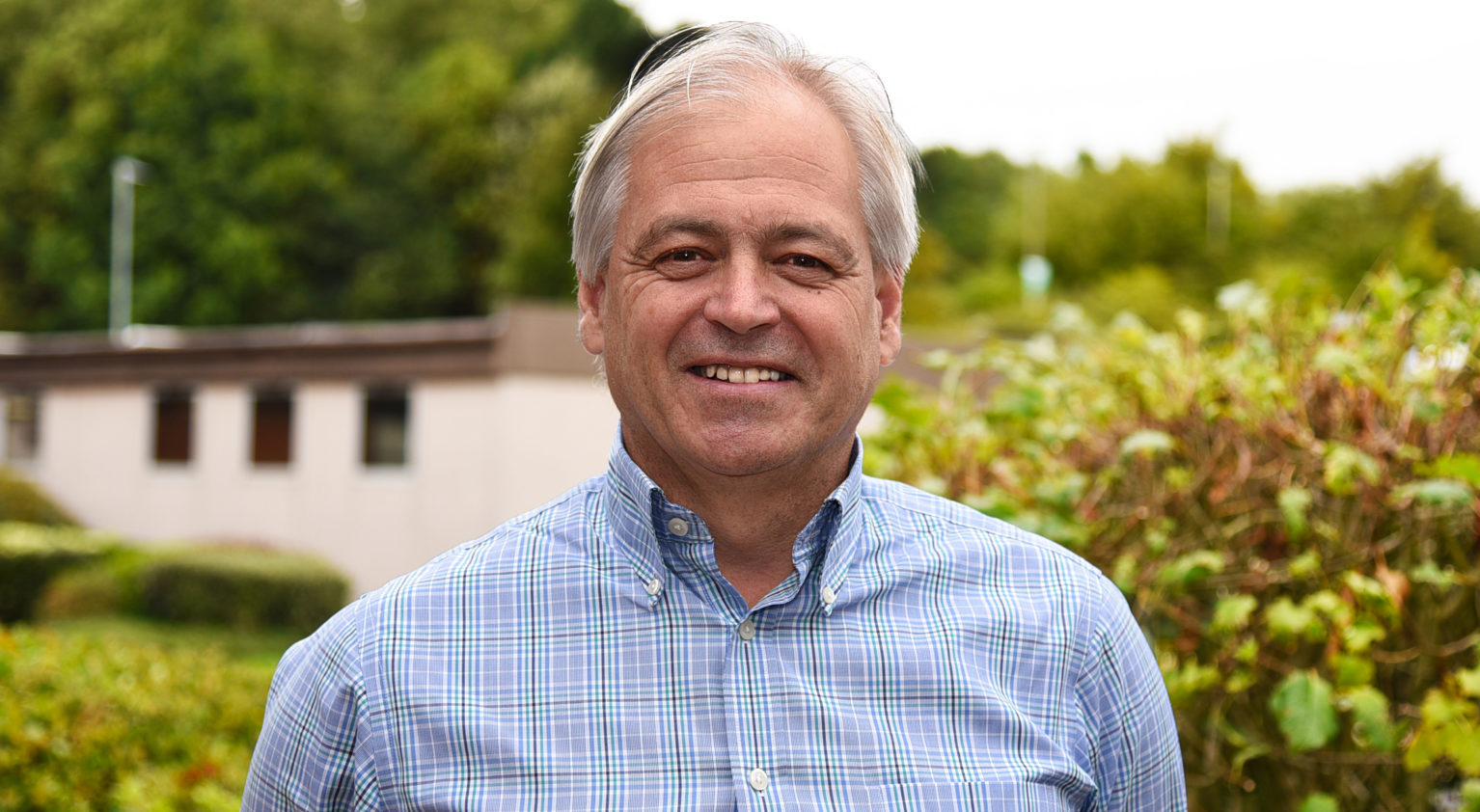 Nottingham and Nottinghamshire ICS executive lead announces retirement after 36 years in NHS
Nottingham and Nottinghamshire Integrated Care System (ICS) today announces the retirement, after 36 years NHS service, of the ICS's Executive Lead, Dr Andy Haynes.
Dr Haynes has worked in the NHS his whole career, graduating from Cambridge University then Kings College Hospital. He first came to Nottingham in 1986 completing basic medical training, a higher research degree and after four years in Edinburgh returned to be a Senior Lecturer/Consultant Haematologist with a special interest in Lymphoma, a blood cancer. He established a Molecular Diagnostics laboratory and created the Haematological Malignancy Diagnostic Service supporting the Clinical Haematology teams. Whilst Cancer Lead Clinician he created the Cancer Centre team, implemented the national peer review process for Cancer Services, videoconferencing across Mid Trent to support and connect teams, a specialist imaging centre for cancer patients and played a significant part in developing the Maggie's Centre to support patients and families living with cancer. After the merger of the two Nottingham hospitals he led key transformation programmes to empower staff to design and deliver service improvement across the newly formed Nottingham University Hospitals NHS Trust.
In 2014 Dr Haynes moved to Sherwood Forest Hospitals NHS Foundation Trust to be Executive Medical Director and Deputy Chief Executive, supporting the Trust's journey from Inadequate to Good. Dr Haynes was also heavily involved in the emergence of the Mid Nottinghamshire Alliance which brought together health and care partners as the forerunner for the current Mid Notts Integrated Care Partnership.
In 2019 Dr Haynes was appointed the ICS's Clinical Director and later that year moved into the Executive Lead position, assuming responsibility for the strategic direction of the partnership of NHS, Local Authority and voluntary and community sector organisations across Nottingham and Nottinghamshire. His commitment to deliver the best health for all citizens and remove inequalities has brought partners together to solve complex problems and improve population health. During the Covid-19 pandemic he has chaired the Health and Social Care Tactical Co-Ordinating Group helping to deliver the local response to keep citizens safe and informed.
Dr Haynes said, "It has been a pleasure to work with fantastic colleagues and teams over the years. It is a privilege to help people at their most vulnerable and I am humbled by the kindness families have and continue to show. Nottingham has become a leading centre for Lymphoma care. Passing knowledge on to future generations and watching their careers blossom is a satisfying consequence of a long career. We have amazing staff in the health and care system, supporting them to be the best they can be is vital. I am very proud of the achievements staff have made at Sherwood Forest Hospitals. My path has been an interesting one from a free school meals child in a Sheffield pit village to senior leadership in the NHS. I hope it will inspire others to make that journey".
David Pearson, Independent Chair of the ICS said, "Andy has made a major contribution to the health and wellbeing of the residents of Nottinghamshire over a sustained period of time and it has been my privilege to work with him in various roles over a twenty year period. In more recent times he has been the clinical lead and then the overall lead of our Integrated Care System. He has continued to bring our health services together with local government and wider partners, most notably through the challenges of the Covid-19 pandemic. He combines those rare qualities of being an expert in his medical speciality, an exceptional leader, the possessor of an enormous passion and commitment to serve the people of our City and County and a personal humility. His contribution has been immense and will be missed".
Richard Mitchell, Chief Executive at Sherwood Forest Hospital NHS Foundation Trust added, "I first met Andy in June 2017 and he has become an outstanding colleague and friend. His commitment to improving patient care and to supporting colleagues is well recognised. Andy has too many achievements to detail in full but I will remember him for his unrelenting focus on the system and the key role he played in improving life at Sherwood. I wish Andy and Fiona a very happy retirement".
Amanda Sullivan, Accountable Officer for Nottingham and Nottinghamshire Clinical Commissioning Group said, "I have known Andy for many years, including working together closely on the Mid-Notts Alliance, the forerunner of the Mid-Notts ICP, which laid many of the foundations for the integrated working and strategic commissioning that we now see bearing fruit across our patch. Andy's clinical expertise and knowledge speaks for itself and I know he is held in the highest regard nationally, regionally and locally. His leadership of the ICS over the last eighteen months has been invaluable, particularly during the Covid-19 pandemic and I have greatly valued working jointly with him and bringing our teams into close alignment on joint work. This collaborative working between the ICS and CCG is a testament to Andy's strategic leadership and sets us up well for the future of integrated care provision in Nottingham and Nottinghamshire. Andy is an exceptional individual who has made a very significant contribution to new knowledge and improvements in care over his exemplary career".
The ICS is currently in the late stages of recruiting for a new Independent Chair to succeed David Pearson from March 2021. The incoming Chair will work closely with Dr Haynes to establish a robust public recruitment process for a new Executive Lead to ensure continuity of leadership for the system.