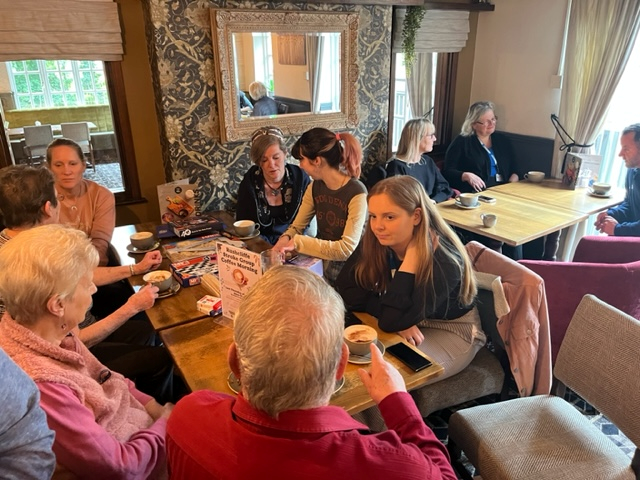 New stroke support group launched in Rushcliffe!
A new support group has been set up in Rushcliffe for residents, to provide a welcoming space for people who have suffered a recent Stroke to meet and share experiences. Set up by Rushcliffe Social Prescribing and Amber, who suffered a recent stroke at only 50 years old, this is a lovely, friendly group that is growing.
You can drop in and join them for a cuppa and chat to people who share similar experiences to you – there's also table games and will be occasional guest speakers and support from healthcare professionals through social prescribing.
The group takes place the last Thursday of every month at the Nottingham Knight pub on Loughborough Road, from 10am – 12 noon. Just drop in, or you can Jessica Sutton, Social Prescriber on 07361 894475 for details.
Look out in the next edition of South Notts PBP News where Amber will be talking about her experiences and how alongside Jess, she had the idea for the new stroke support group.