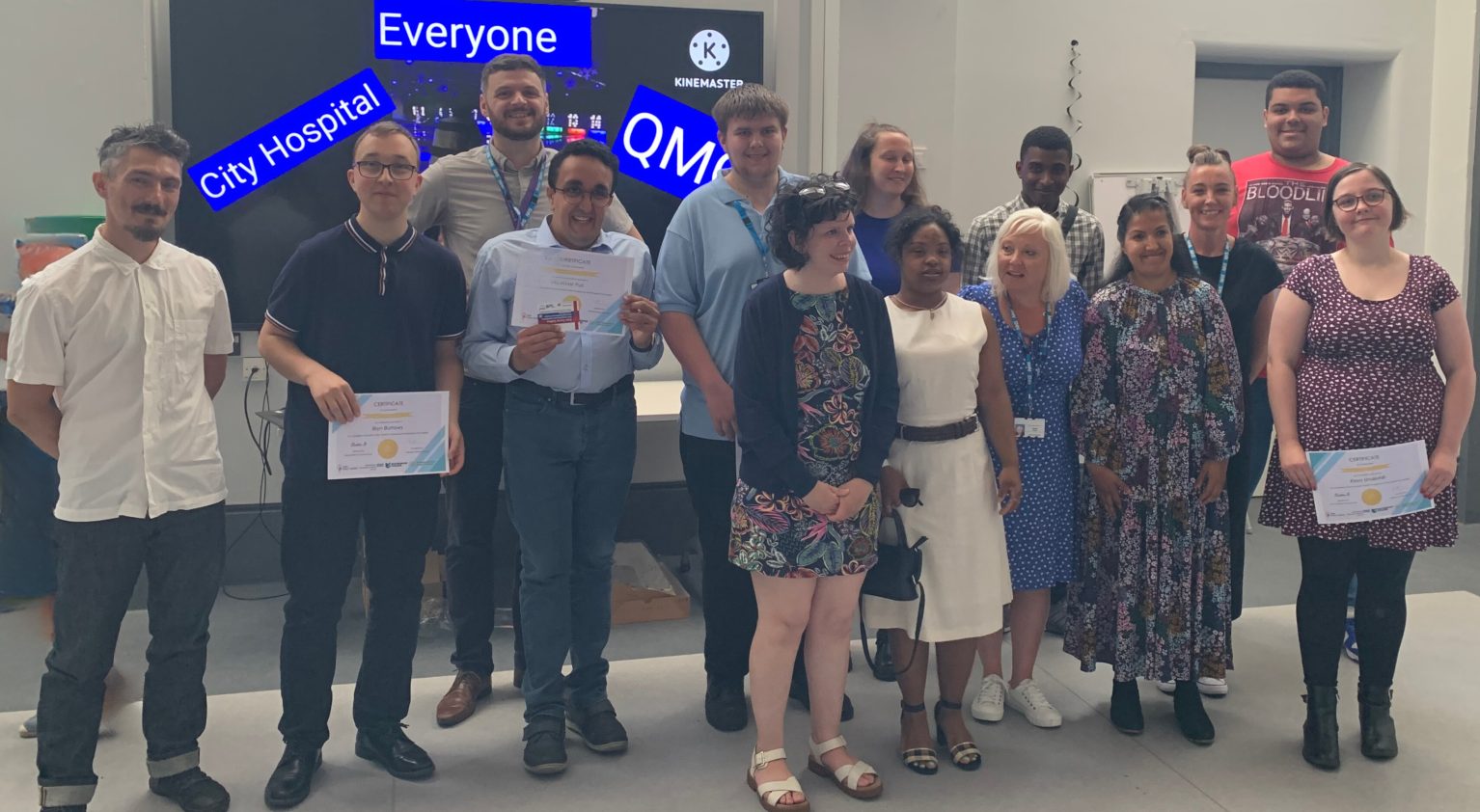 Monthly shout out: DFN Project Search Supported Internships Programme
Congratulations to our monthly shout out, DFN Project Search Supported Internships Programme. The joint initiative brings together Nottinghamshire County Council, Nottingham University Hospitals and Nottingham College to support local young people with learning disabilities or difficulties to gain meaningful work experience.
The programme, designed by DFN Project Search, enables tutors and job coaches from Nottingham College to teach the interns about the world of work, and to support them to learn various tasks. The work experience placements are delivered at Nottingham University Hospitals, alongside the provision of a classroom for pre and post placement activities.
The work experience interns are based at City Hospital or QMC. They have access to learning from the tutors in a base room, then they attend placements for five days a week. The placements include food production, stores, and waste management.
90 per cent of last year's cohort of interns has gone on to achieve paid employment locally, including many at Nottingham University Hospitals. Their new roles include administration, food service, pest control, and warehouse operatives. The programme also demonstrated improvements to the self-esteem, confidence and health of participants.
Michelle Place, Apprenticeships & Widening Participation Lead at Nottingham University Hospitals NHS Trust, said, "We are delighted that DFN Project Search has been recognised by the Integrated Care System as a great example of a true partnership approach. The four partners all work closely to promote the success of the interns, and are always very happy when an intern gains employment"
Owen is one of the people who completed the 2021 scheme and has since secured a position in Pest Management at Nottingham University Hospitals. Owen said, "When I first started at the hospital in 2021, I had no social skills, no confidence and was mainly shy.
"But once I started working in the hospital working with Jamie (mentor) working at the stores, it gave me a boost of confidence. Not only that, but waking up the next morning being happy and looking forward coming to work."
The project demonstrates the Integrated Care Strategy's principles of equity in everything and integration by default, and works towards the strategic aims of tackling inequalities and supporting the broader and economic development of our communities.