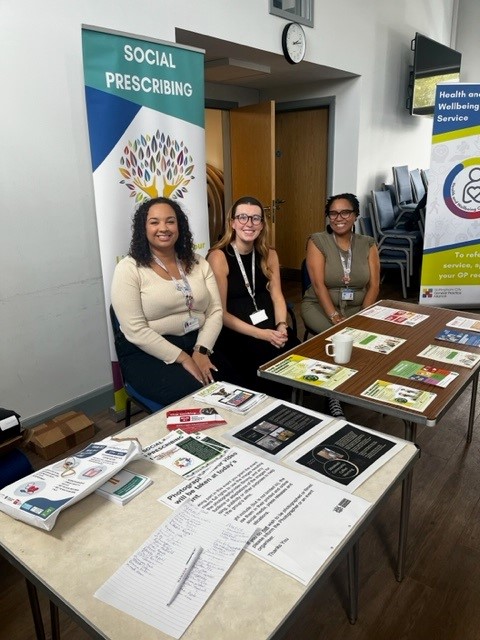 Clifton and Meadows Diabetes Health and Wellbeing Event
On Thursday 20th July 2023, the ICS held a patient-focused diabetes health and wellbeing event Clifton Methodist Church in Clifton. The aim of this event was to raise awareness of diabetes, offer basic health checks and provide information on diabetes prevention and self-care.
The event was supported by many clinical services and charitable organisation who were there to offer support, advice and information and to promote healthy lifestyle initiatives in place across the city. In attendance were The Notts County Foundation, Nottingham Forest Community Trust, Stub it!, Diabetes UK, Healthier You, Nottingham Recovery Network, and DESMOND, as well as a number of social prescribing link workers, health and wellbeing coaches, and diabetes specialist nurses.
Over 500 patients registered to Clifton practices were invited and we were extremely overwhelmed with the success of the event, it was great to see a queue of people waiting to enter the church hall 15 minutes before the start of the event and throughout the afternoon there was steady stream of patients that arrived.
We hope to setup many more events like this over the course of this year in other areas within the city to keep raising awareness of diabetes, and the services available for patients to access in Nottingham.