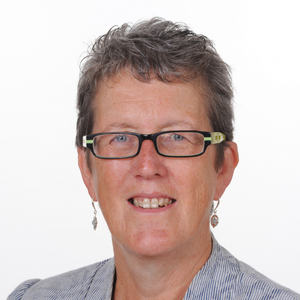 Kathy McLean, Chair of the Nottingham and Nottinghamshire Integrated Care Board reflects on the NHS at 75 
On 5 July we will celebrate the 75th birthday of our NHS and I believe this is the ideal time to reflect on the remarkable achievements of our past. During my career, I have had the privilege of witnessing first-hand the transformative power of the NHS in improving the health and well-being of our communities.
Since its inception in 1948, the NHS has been the cornerstone of healthcare in the UK. It has provided universal access to high-quality care, eliminating any concerns about money when thinking about your health. This achievement alone is a testament to the values of compassion, equality and inclusivity that define the NHS. In a time where there are concerns about the cost of living. Our NHS and its founding principle of access free at the point of need are a huge comfort and support to the most vulnerable in our society.
Over the years, the NHS has demonstrated its resilience, adapting to changes in our society and advancing medical knowledge. From pioneering breakthrough treatments and surgical techniques to introducing ground-breaking vaccination programmes, the NHS has consistently pushed the boundaries of medical innovation. In 1948 thousands of Polio patients were sealed up in iron-lungs in our hospitals up and down the land. In 2023 Polio is eradicated and those hospitals might be using that space to treat people with cancer using drugs which reprogramme themselves according to each patient's immune system.
Countless lives have been saved and the quality of life for millions has improved, thanks to the dedication, expertise and innovation of NHS staff.
One of the key strengths of the NHS lies in its ability to foster collaboration and integration across health and care. As an Integrated Care Board chair, I have witnessed the power of this collaborative approach. By bringing together hospitals, primary care providers, community services, social care, public health, the voluntary sector and other stakeholders, the Integrated Care System model has enabled us to deliver more co-ordinated and person-centred care to local people.
The NHS's commitment to breaking down silos and promoting a culture of shared responsibility has allowed us to tackle complex health challenges more effectively, leading to improved outcomes and better experiences for people.
As we celebrate the NHS's past, this is also a good time to look ahead to a future filled with possibilities and challenges. We are developing our NHS Joint Forward Plan which will set out how local NHS services will recover and be made sustainable following the pandemic. We will work with our partners to follow a joint ambition to allow every person in Nottingham and Nottinghamshire to enjoy their best possible health and wellbeing.
As we move forward, it is essential that we promote prevention and well-being. The NHS has made great strides in recent years in prioritising public health initiatives, empowering people to take control of their health and addressing health inequalities. By investing in preventative measures such as healthy lifestyles or early detection of disease, as recommended by the Hewitt Review, we can reduce the burden of illness and improve overall population health.
As we celebrate 75 years of the NHS, we pay tribute to the tireless efforts of the dedicated professionals who have contributed to its success. Looking ahead, we must embrace innovation, collaboration, and preventative approaches to shape the future of healthcare in the UK. Together, we can ensure that the NHS continues to thrive for the next 75 years and beyond, delivering compassionate, equitable and high-quality care to all who rely on its services. I am filled with pride and optimism for the future, knowing that we have the collective determination and expertise to shape a healthcare system that meets the evolving needs of our society.