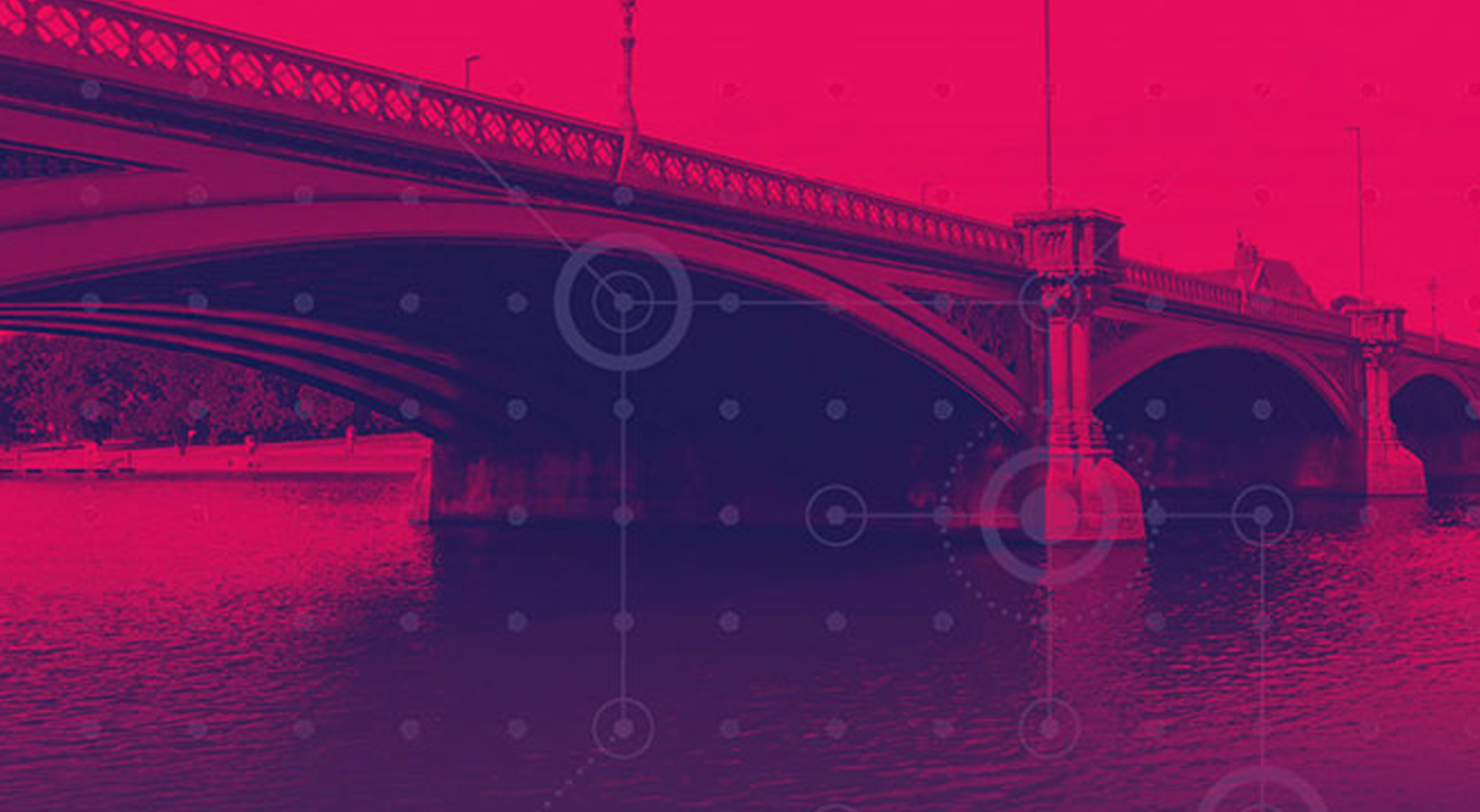 Nottingham and Nottinghamshire Integrated Care System (ICS) supports Nottingham's universities to drive local recovery with UK's first Civic Agreement"
Nottingham's two universities, together with the City and County's Local Authorities, hospitals and Local Enterprise Partnership, have today launched the Universities for Nottingham Civic Agreement – the first of its kind in the country.
This first Civic Agreement, which announces more than a dozen initiatives that will take place over the coming year, harnesses the collective will of the City and County's biggest institutions to deliver meaningful change for the people and place of Nottingham and Nottinghamshire.
The development of the agreement was accelerated in response to the COVID-19 pandemic and is focused on a number of measures, which will be delivered by the universities and the other signatories to help drive economic revival and protect jobs. For example, over the next three years, both universities will continue to work in collaboration with the D2N2 Local Enterprise Partnership, both Councils and other partners to deliver SME and enterprise programmes, which will now be aligned to local COVID-19 recovery plans to support more than 2,000 businesses and create over 1,000 new jobs.
Professor West added:  "We are at a critical point in global history with our communities experiencing the devastating social and economic repercussions of the pandemic. Now, more than ever, we need to work together to drive local recovery and renewal.

"Today, we acknowledge the integral link between our universities and the city and county we are proud to call home. We are bound by a shared vision to enhance prosperity, opportunity, sustainability, health and wellbeing for current and future generations in our region."
Professor Edward Peck, President and Vice-Chancellor of Nottingham Trent University, said: "We shared our ambition for collaboration across both universities and our partners at the launch of Universities for Nottingham in January. At the time we could not have envisaged just how essential that collaboration would be to helping our region recover from one of the toughest global economic and social crises it would face.

"Today's Civic Agreement is the result of the universities and our partners pulling together to establish not just what we can achieve together, but how we will set about doing so as we help drive local recovery and strive to build back better."
The inaugural Civic Agreement has been signed by both vice-chancellors and the leaders of six other major organisations in the city and county, including both local authorities and NHS organisations.
Across more than a dozen initiatives, it sets out a plan of collective action for the next year, covering five themes; Economic prosperity, Educational opportunity, Environmental sustainability, Health and wellbeing and Unlocking the universities.
Among the initiatives beginning immediately is joint work to ensure the safe and secure return of students to Nottingham from September and the development of a longer-term student living and regeneration strategy which both recognises the vital role they play in supporting businesses and jobs, as well as the importance of building stronger relationships between students and local residents. The universities have already been working closely with Public Health England and local public health officials to develop a nationally-commended Local Outbreak Plan with a strong focus on higher education. The Local Resilience Forum and both universities have also established a dedicated taskforce to support the safe return of students; looking at the role they play in the local economy, how to ensure positive community relations and how local partners and businesses can work together with the universities to offer a warm welcome in the autumn.
Councillor Kay Cutts MBE, Leader of Nottinghamshire County Council, said: "I'm proud that key organisations from across the whole of Nottinghamshire are coming together at this challenging time. This agreement will be instrumental in strengthening alliances and help to make Nottinghamshire an even better place to live, work, learn and invest. Our two world-class universities are key to developing the innovation, skills and talent needed to support the local economy, which is more important than ever."
Councillor David Mellen, Leader of Nottingham City Council, said: "This civic agreement recognises that the two universities play a valuable role in our city life, culturally, economically and socially. Students from across the country come to Nottingham and add to our vibrant and diverse communities, many of whom stay here and then contribute further to the city. The Universities for Nottingham initiative  recognises  the challenges we face in the city and that by coming together with the city council and other partners, we can all work together to improve the sustainability, health and economy of the city. I welcome this contribution to the city and look forward to making real strides for Nottingham people together."
The universities will also explore a range of pioneering activities to boost educational opportunities locally, such as deploying primary and secondary trainee teachers to support students disproportionately affected by the COVID-19 crisis.
Health remains a key focus for the universities as they pledge to develop a major new joint medical technology offer to business, with an ambition to make Nottingham and Nottinghamshire a leading destination in which to invest or establish new businesses in health and life sciences. This builds on the collaboration between the universities on the Medical Technologies Innovation Facility project which focuses on the development of innovative products to meet future healthcare needs.
Richard Mitchell, Chief Executive of Sherwood Forest Hospitals NHS FT said: "We are fortunate to have two strong Universities in Nottingham and Nottinghamshire and we welcome the opportunity to work closely with them and other organisations. We recognise the future is uncertain and will at times feel volatile, but we believe a shared mission to improve economic prosperity, educational opportunity, environmental sustainability, health and wellbeing and the unlocking of our universities and other organisations will enable us to help our patients, citizens and residents thrive. Sherwood Forest Hospitals NHS FT is excited to be involved."
Tracy Taylor, Chief Executive, Nottingham University Hospitals said: "Our links with the universities in our city are longstanding, from helping to train student doctors and nurses to carrying out ground-breaking research that transforms lives.  Our clinicians, NHS professionals and patients work with students and staff to drive continuous improvements in the region's health and care systems.  We're delighted to be part of this civic agreement, further strengthening our relationship and recognising the pivotal role healthcare organisations can play in helping to improve economic prosperity and social wellbeing."
The programme also details how the universities will explore the development of a joint programme of training and support to meet clinical skills needs in the local healthcare system.
Dr Andy Haynes,  Executive Lead at Nottingham and Nottinghamshire ICS, said: "We are very excited to be involved in the Universities for Nottingham Civic Agreement which we hope will drive forward the future of the city in the wake of the Coronavirus pandemic. We are very lucky as a city to have two world-class universities and we are delighted to be able to work together alongside both universities and other organisations to deliver meaningful change for Nottingham and Nottinghamshire. Working together across the city and county is more important than ever before and we are grateful that the fundamental role healthcare can play in helping to improve economic and  social wellbeing has been recognised."
As part of their commitment to help local partners more easily unlock access to talent across both universities, next year all student enterprise challenges and competitions will be immediately refocused to directly support local COVID-19 recovery. The universities are committed to working together to develop a more coordinated and collaborative approach to this type of work for the benefit of Nottingham and Nottinghamshire. For example, students and staff from both universities and the Civic Agreement's co-signatories will be taking part in the University of Nottingham's flagship student enterprise programme, Ingenuity, which will kick-off its 2020/21 programme over the summer before launching in September. Using the themes of the Universities for Nottingham Civic Agreement as its key challenges, organisations and students from across the region will come together to develop ideas for new businesses, innovations and social enterprises that will help solve them. Over 300 ideas are expected to be generated by over 1,000 participants – leading to an investment of over £400,000 of support for the most scalable businesses.
Meanwhile, NTU's Grads4Nottingham and Thinkubator schemes will be engaging with hundreds of employers each year to address their challenges, using student, graduate and academic expertise to resolve them. Separately, more than 12,000 students now engage with the Hive student and graduate incubator each year, aiming to learn more about the ways they can bring the solutions to societal challenges to commercial life.
David Williams, Interim Chair of D2N2 Local Enterprise Partnership, a co-signatory on the Civic Agreement, said:  "D2N2 is delighted to be involved in this unique partnership to improve the lives of local people and shape Nottingham and Nottinghamshire. This pioneering Agreement will be vital in our collective efforts to address the impacts of the COVID-19 pandemic, support local recovery and help rebuild stronger communities. We are committed to working in collaboration with the Universities for Nottingham, alongside other local partners, across the themes of this Agreement to unlock our region's potential, grow our economy and help our local communities to thrive."
The signing of today's Civic Agreement, done electronically due to the ongoing COVID-19 pandemic, marks the start of work on 14 initiatives which create the Universities for Nottingham's plan of action for the first year. The agreement and all 14 initiatives can be found on the Universities for Nottingham website.