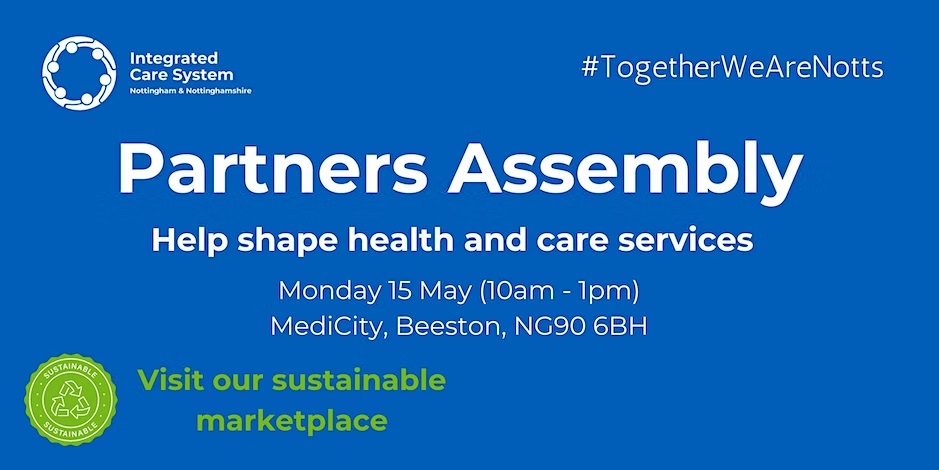 ICS Partners Assembly
Join us for our second Partners Assembly at MediCity, Beeston, NG90 6BH on Monday 15 May (10am – 1pm).

Our Integrated Care Strategy has now been launched and we want to explore how we can:
involve more people in shaping health and care services in the future
embed the Strategy within organisations
all play our part in making the Strategy a reality.
We're also focusing on sustainability and our marketplace will feature information about some of the initiatives underway across the Integrated Care System to reduce our carbon footprint and products from green providers. With this is mind and where possible please consider active travel options when making your way to the venue. Walk, wheel, cycle or run are all forms of 'Active Travel'. Active Travel simply means making journeys in physically active ways.

The event will offer an opportunity for you to network and make links with other organisations and representatives who are working to put the needs of our citizens at the heart of our Integrated Care System.