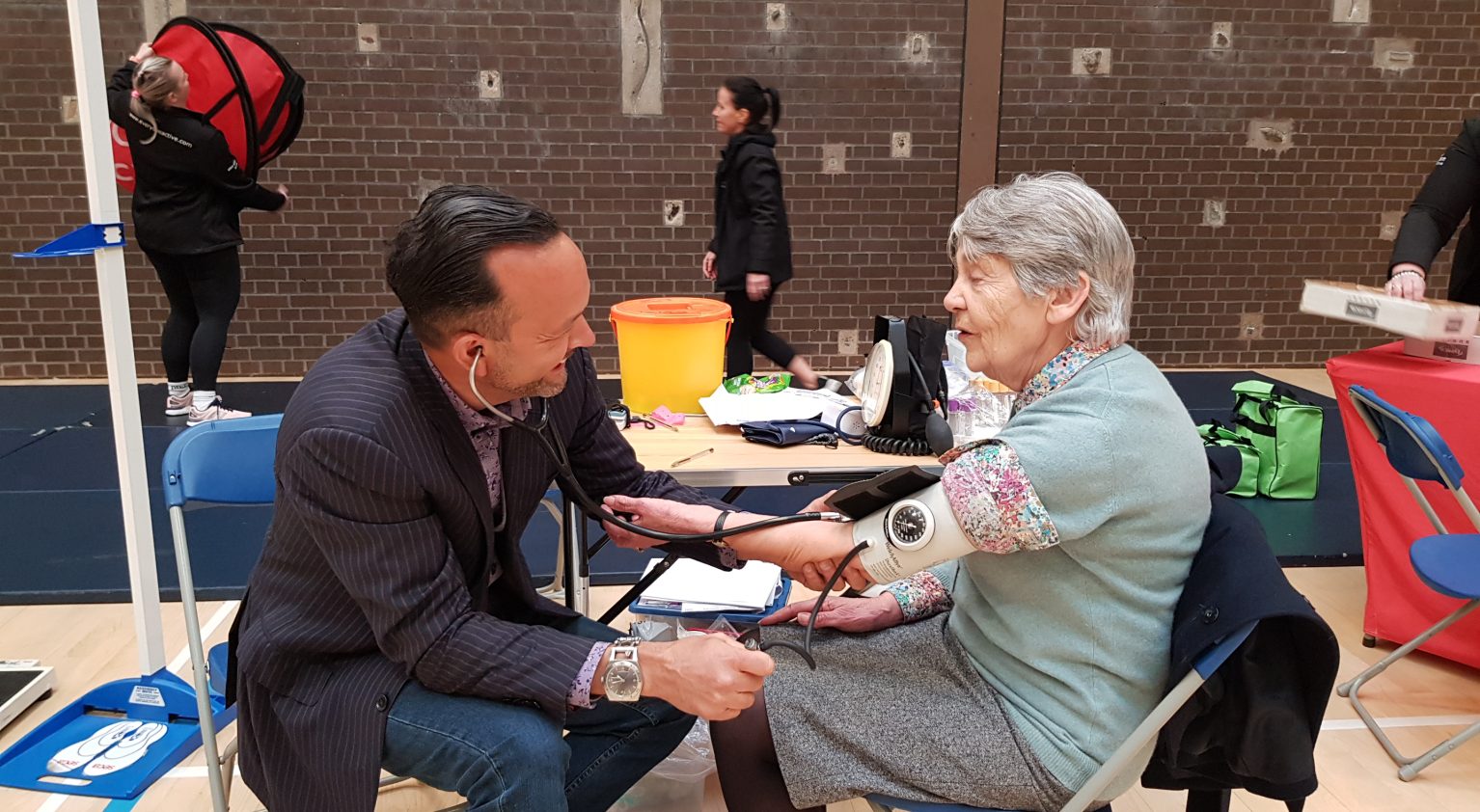 Hucknall health event attracts over 250 local attendees
On Saturday 25 February, Byron Primary Care Network (PCN), which covers the four GP Practices in Hucknall, hosted its first-ever Hucknall for Health event, focusing on residents' health and wellbeing.
The event, which was held from 1pm – 5pm on Saturday 25 February at Hucknall Leisure Centre, saw more than 250 people popping in throughout the afternoon.
Byron PCN has worked in partnership with Ashfield District Council, local NHS, South Notts Place-Based Partnership and local voluntary and community organisations to organise the event.
Representatives from local health and care organisations shared information about their services and interactive sessions focused on wellbeing, while everyone who attended had the opportunity to take home either a free healthy food pack or a free blood pressure monitor.
There were 25 stalls for people to browse, ranging from health and social care services to community and voluntary groups.
Nottingham Forest Community Trust also attended and provided sporting activities for children while parents and carers could browse the stalls. And 'Everyone Active' delivered four 20 minutes exercise taster sessions, including pilates for lower back pain, seated exercise, low impact aerobics and gentle stretching. People also had the opportunity to have a basic health check with Byron PCN and local GP Dr Adam Connor to screen for indicators that increase a person's risk for developing Type 2 diabetes. Thirty-five people took this opportunity, some of whom also had blood tests on the day to check their cholesterol and blood sugar levels.