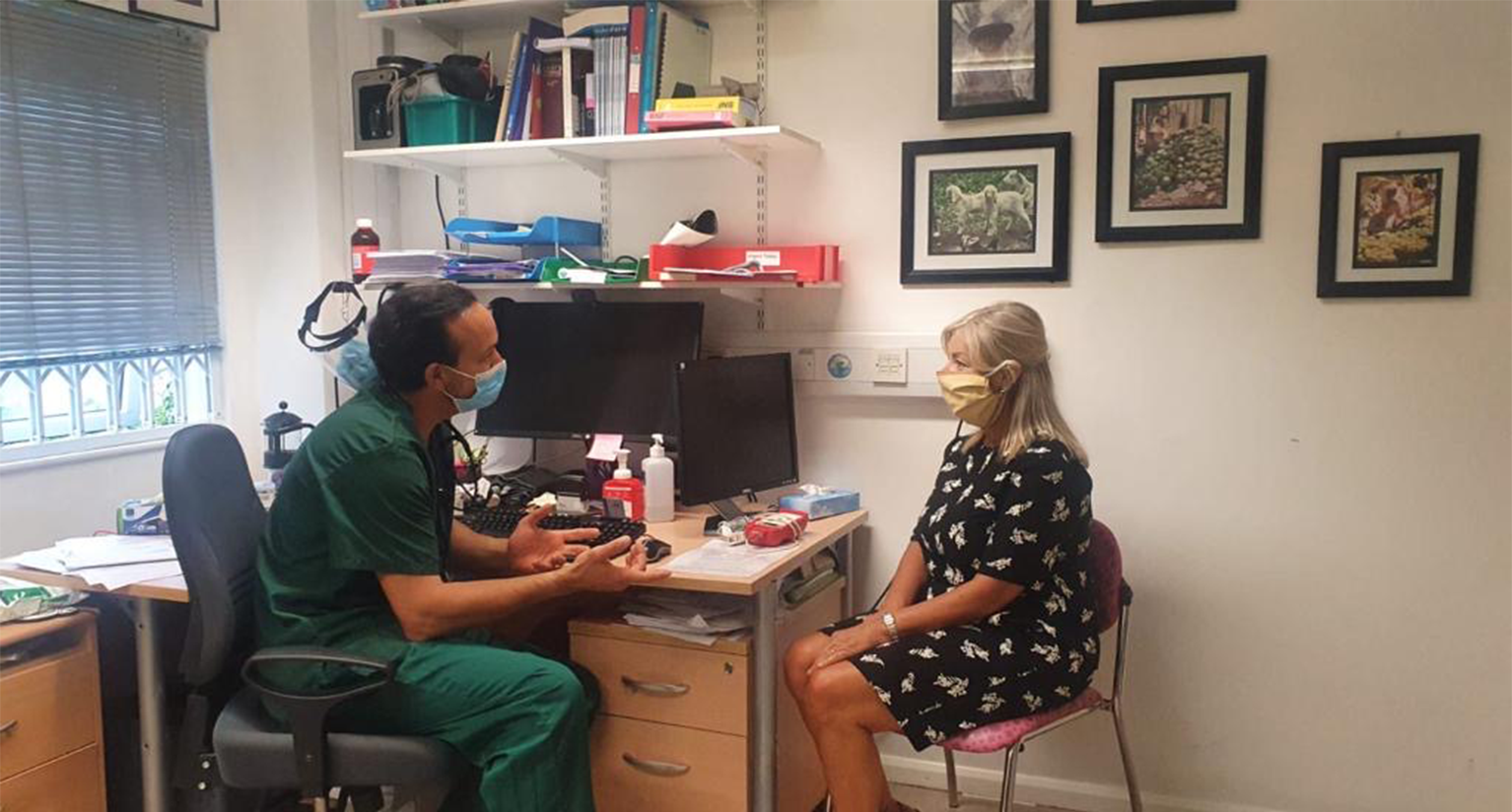 Hucknall Community gets creative to support local GP Practice with PPE for patients
A GP Practice in Hucknall has benefited from a community-led movement to make face masks for patients at the practice and raise money for charity at the same time.
A number of patients at Whyburn Medical Practice originally contacted the Practice to ask how they could support the team throughout the pandemic and whether they needed PPE. As the Practice had PPE available, the team considered how they could take up the kind offers of help.
Some of the staff in the Whyburn team expressed an interest in purchasing the masks for their own personal use, their friends and family. They came up with the great idea that any donated masks would cost £2 and the proceeds would go to charity.
The response has been amazing. Patients, the Practice Patient Participation Group, community groups and staff have all got involved making masks for the practice. Local faith groups also encouraged people to get involved. So far over £100 has been raised for charities, including breast cancer research and Duchenne UK.
This initiative has proved invaluable now that under new guidelines from the Government, patients attending appointments at the practice are required to wear a face covering.
The masks are available at the Practice for patients who don't have their own mask when attending an appointment. The team ask that people who take a mask contribute a £2 donation to charity.
Dr Adam Connor, Lead GP, and Byron Primary Care Network Clinical Director, said: "This is very much a community driven initiative and we've been overwhelmed by the generosity of staff, patients and the local community.
"There's incredible community spirit in Hucknall and local people have been very supportive to the local NHS, both before and during the pandemic. It's wonderful to see everyone coming together to support us and to help keep us all as safe as possible."
South Notts Integrated Care Partnership Clinical Lead, Dr Nicole Atkinson said: "This is a fantastic example of how a partnership between a Practice and its local community can have a real impact on the care and safety of patients. It's very timely as it's important that patients visiting our local practices for an appointment wear a mask in line with Government guidance.
"We welcome all our local communities interested in supporting their local NHS to get involved with supporting patients at local practices."
Are you inspired by this initiative? Have you done anything to support your local NHS throughout the pandemic? Send your stories to: antonia.smith2@nottshc.nhs.uk