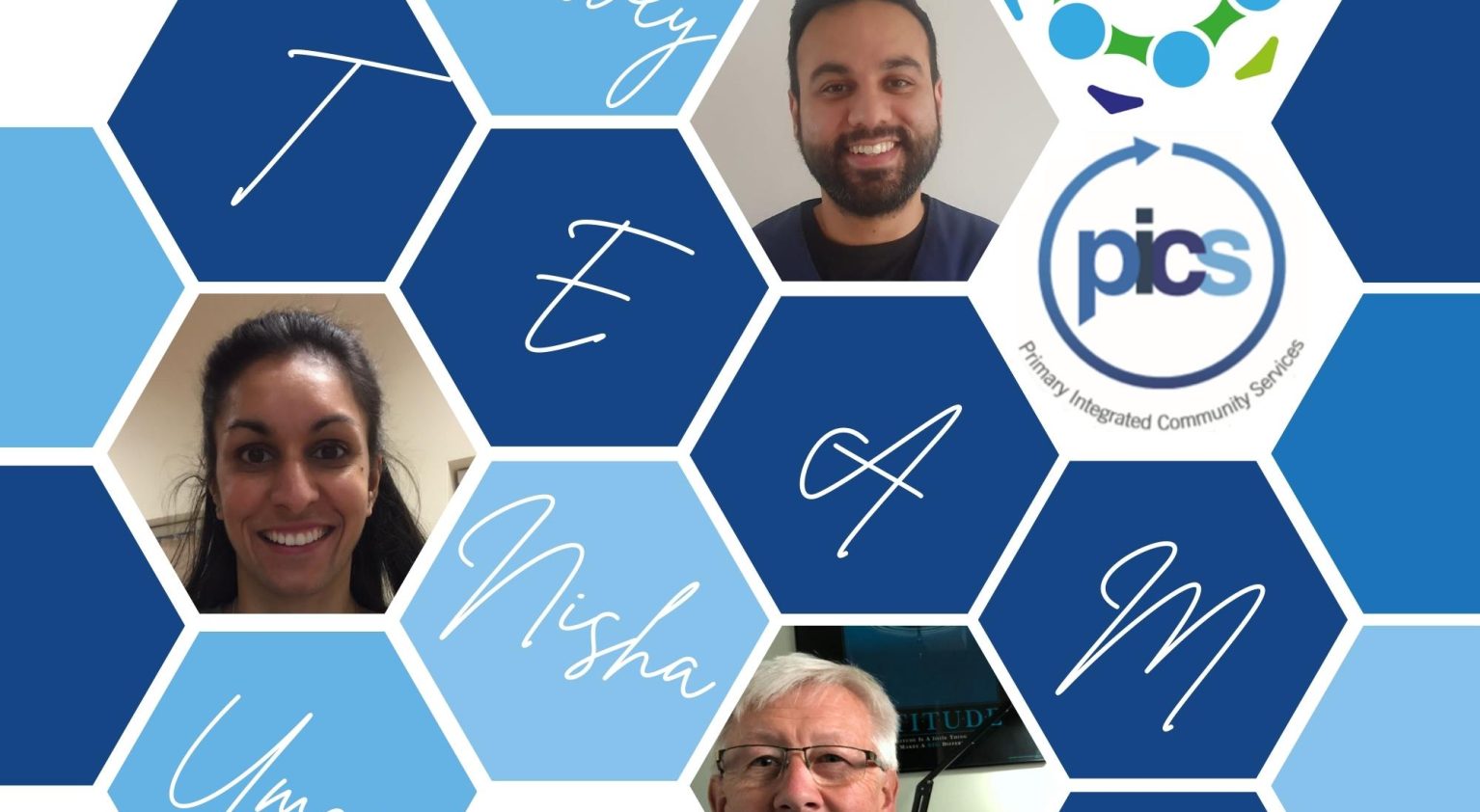 Five years on: how GPs personalised medicines for patients
Back in 2017, Nottinghamshire's GPs helped pioneer the personalisation of medicine care by early investment in Clinical Pharmacist roles within primary care teams. Despite the pandemic, there have been really exciting developments within the roles as the pharmacy teams have grown in expertise, knowledge and experience, including the addition of Pharmacy Technicians in 2020. Fast forward to March 2022, and the outcomes are clear with improvements to patient care and reductions in GP workload.
Residents in South Notts now benefit from 23 Clinical Pharmacists and 6 Pharmacy Technicians who provide services for over quarter of a million residents. The roles are crucial members of multi-skilled teams that are led by GPs and have been created as part of the NHS's Long Term Plan to provide the right care by the right person at the right time.
But what exactly do they do, and what's next?
The team provide additional expertise and capacity by focusing on how a patient responds to medication, advising how to manage medicines and looking at whether other options are available. They support GPs and Practices to audit and review their prescriptions, medicines and stock, and support patients coming from hospitals. As Harvinder Sandhu, Clinical Pharmacist at Peacock Practice, Carlton explains, "I help people with complex, acute and chronic conditions through changes to their medication. I'm there throughout the journey for them and can follow up on their outcomes. It's very rewarding to see patients before and after an intervention and know that I have made an impact on their life."
Dr Umar Ahmed, GP and Clinical Director for Arrow Health Primary Care Network, explained the impact on patients, "Clinical Pharmacists can spend longer and delve deeper with patients to create a tailored plan that works for them and we are seeing real success stories. One patient had been on lots of high dose opiate medication for chronic pain but despite this, was still in pain. On top of this they were unable to maintain a job due to side effects of brain fog and severe fatigue. The Clinical Pharmacists led a structured and strategic reduction of her medication so we could reduce the side effects whilst not worsening the pain, which enabled them to get back into work."
The roles were designed and recruited in partnership between the GPs and Primary Integrated Community Services (PICS), a local healthcare provider. Gerald Ellis, PICS' Clinical Pharmacy Programme Manager, highlights and explains the next innovations in the service. "11 Clinical Pharmacists are now qualified and competent to prescribe and the remaining 12 are on the pathway, which will be a massive benefit to GPs and patients. We're supporting the teams to run specialist clinics to support patients with chronic long-term conditions that affect their breathing, heart and circulation system, or if they have Diabetes or are at high risk of heart failure. They're trained to such a degree that, if appropriate, they can operate at an Advanced Care Practitioner offering advanced diagnostic skills. And they're going to continue supporting the roll out of electronic repeat dispensing, making the process quick and seamless for patients and helping reduce wait times when calling Practices."
Nisha Desai, Lead Clinical Pharmacist within PICS, explains how her team responds to the particular needs of residents in Nottinghamshire, and highlights the benefits for clinicians and GPs of bringing together a team of specialists within PICS.
"An ageing population, like the one in Nottinghamshire, brings so much to do in chronic disease management and for patients with more complex needs. Clinical Pharmacists (CPs) can focus their appointment time specifically on medications and we can proactively conduct medication reviews.
"Our patients value healthcare professionals coming to see them. We listen to them, their carers and families, and look at how we can improve their medications. We look at the appropriateness of their current medications and if they are still beneficial for them. We tailor the medicines to suit each patient. For example, if the patient is more alert in the morning and more able to take medication then, we can advise whether they can have it earlier and make adjustments. As we've delivered this more patient-centric and holistic approach in care homes, Carers have told us that they get to spend more quality time with patients, rather than spending most of their time getting them to take their medicines.
"The roles are proving popular for Clinical Pharmacists wanting more patient contact. Some of the team are part-time, some work over the county and some are based in Practice, and we've got people working from home.
"In my lead role, I support the whole team through governance, guidance and accreditation and helping integrate them into the PCNs and multi-disciplinary teams. We also come together to share practice and support each other, and colleagues from other services in PICS provide regular training sessions for us, including caring for frail patients, opioid prescribing and consultation skills sessions."
Top five tasks for Clinical Pharmacists
Discuss, explain and help patients understand their medications better, leading to more effective medicines benefit.
Review patients holistically across their conditions and work with carers and families to understand patients and match care to their needs and preferences.
Respond expertly to queries from patients and clinicians about all manner of medicine queries – helping get it right, first time.
Manage NICE alerts and conduct safety audits
Support management of local health population initiatives
Top five tasks for Pharmacy Technicians
Support CPs in managing discharges and transition from secondary care.
Support pharmacy interactions and stock availability, and research cost effective or necessary switches.
Review hospital and clinical letters and amend patient's records appropriately.
Dealing with medication queries and suggesting alternatives for medications with supply problems or finding more cost-effective options.
Liaise with patients and community pharmacies about medication and repeat supplies, helping surgeries to identify patients who need recalling/reviewing.