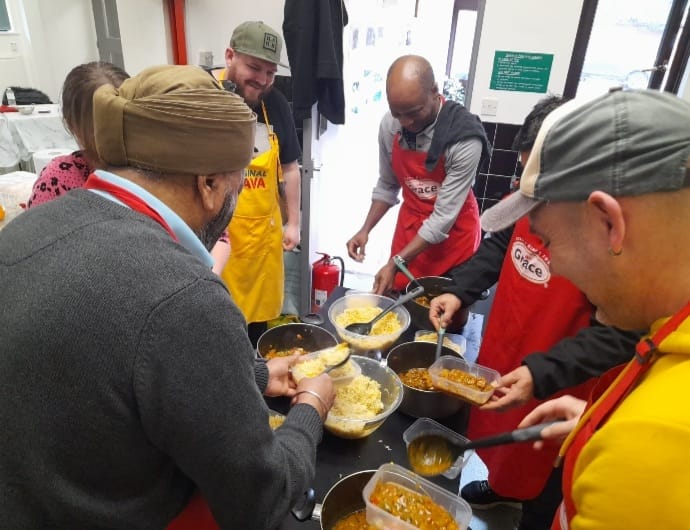 Fighting Social Isolation in Bilborough with Caribbean Cooking Sessions
Did you know that cooking can help your mental wellbeing? Studies have shown the act of making food can help reduce anxiety and low moods, especially when done with other people in a friendly, communal space.
This is why our BACHS PCN social prescribing link workers started the Caribbean Cooking Sessions in Bilborough. These sessions have proved to be a massive hit with attendees, who have discovered the practical and mental health benefits of cooking.
The Caribbean Cooking Sessions are delivered over 4-weeks by Chef Errol from All Things Caribbean, an expert in Caribbean cuisine. Participants are given step-by-step lessons on how to create authentic Caribbean dishes that anyone can make, no matter their skill level or cooking experience. These dishes can be taken home after the lessons so participants can show off their new skills to their family.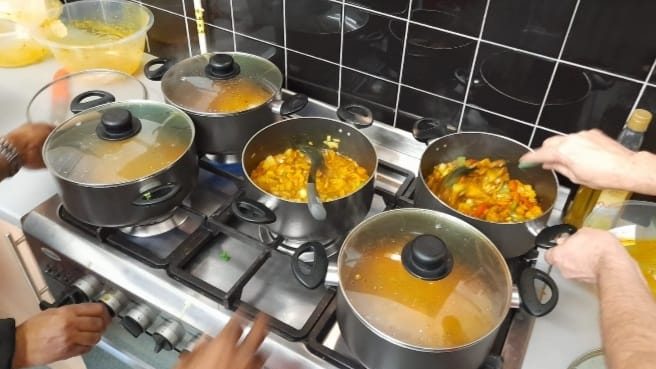 As well as making delicious food, these sessions can significantly improve the mental wellbeing of participants. As many attendees suffer issues around social isolation, anxiety, and depression, it can be hard for them to get out of the house and meet new people. These sessions provide a perfect opportunity to do just that, giving them a practical, useful, and fun activity to take part in with others.
The sessions have been really popular and helpful for participants, improving their confidence around cooking and potentially introducing them to a new passion in life. One participant has even gone on to work alongside a Michelin star chef after taking part in the 4-week course and volunteering alongside Errol.
If you or someone you know would benefit from joining our Caribbean Cooking Sessions call Jason on 07587 862872 for further details. Sessions are held at Sheila Russell Community Centre in Bilborough, taking place on Tuesdays from 10am – 1pm.