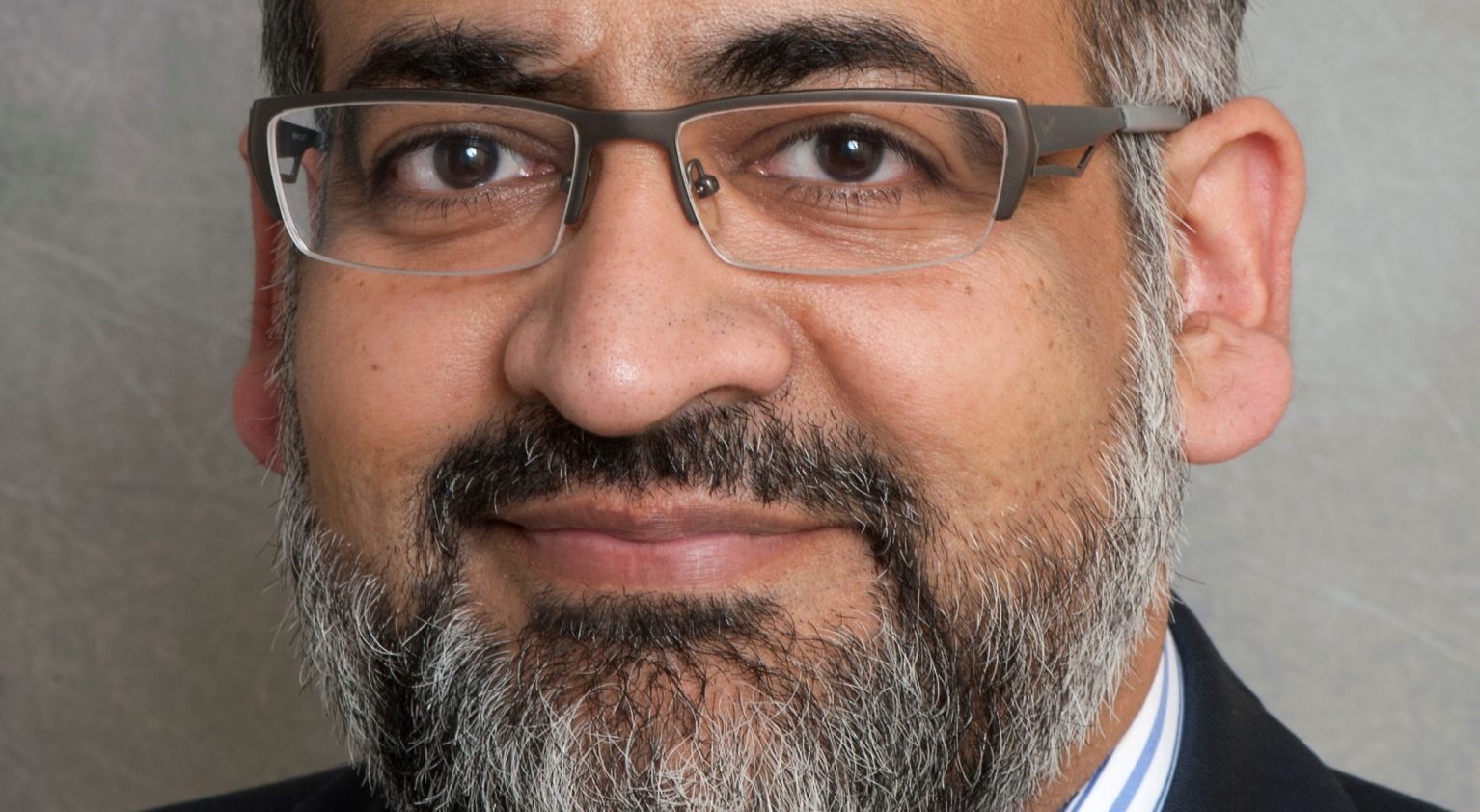 Dr Aamer Ali joins the South Notts ICP Clinical Leadership team
We're delighted to announce Dr Aamer Ali has joined the clinical leadership team for the South Nottinghamshire Integrated Care Partnership.
Working alongside ICP Clinical Lead, Dr Nicole Atkinson, Aamer will bring his considerable experience of both working with elderly patients and driving integrated working to this new position.
Aamer is a Consultant Geriatrician at Nottingham's Queens Medical Centre, with interface and front door frailty as his main area of clinical practice.
He is also the Clinical Director of Integrated Medical Services, and his expertise and experience from more than 12 years working with commissioners and providers will be invaluable in influencing the direction of travel towards improvement for services for older people across South Nottinghamshire.
This role is a perfect fit for Aamer, who has a history of working with teams across the South Nottinghamshire patch. He says: "I have worked closely with South Notts teams, most notably on GPs supporting the Health Care of Older People wards in QMC and development of the community geriatrics project including care home vanguard."
Aamer runs an outpatient clinic in falls and bone health, along with a virtual clinic for the community falls and bone health team. He also provides mentoring and the educational lead role for the community falls team as well.
He is also a lead in the elective Orthopaedics SCOPES service and is working with the End Of Life Care team in Nottingham.
With his wealth of skills and experience, Aamer will bring strategic oversight to the ICP's older people's strategy and hopes his expertise can help shape the development of the ICP's plans.
Aamer explains: "I have co-authored the NUH Dementia Strategy and sit on both the ICS's dementia and end-of-life groups, while I also developed the 'front door' frailty team that has been working for many years in the emergency department.
"All these projects have given me a broad knowledge, understanding and expertise in older people and older people's services, particularly working with them when they are in vulnerable states and when they are admitted in crisis.
"I think that it's really important that I share that expertise and use it to make a difference to community teams. We have talked about transformation for a long time but I have felt that real transformation hasn't taken place yet.
"I would like to think that, as a hospital doctor bringing this perspective to a community setting, I may be able to influence decisions which result in significant change in elderly people's services, working with the community services to develop a countywide strategy."
Born in Lahore, the City of Gardens, Aamer graduated in Pakistan before coming to the UK in 1996, where he trained locally as a geriatrician. A father of three, he has a Level 2 in British Sign Language ( aspiring to level 3) and a love of Indian classical music.
Dr Nicole Atkinson says: "I'm delighted that Aamer has joined the clinical team. His knowledge and expertise will be key to helping us deliver improved integrated care for our older people, and ultimately support them to live happier, healthier lives in South Nottinghamshire."