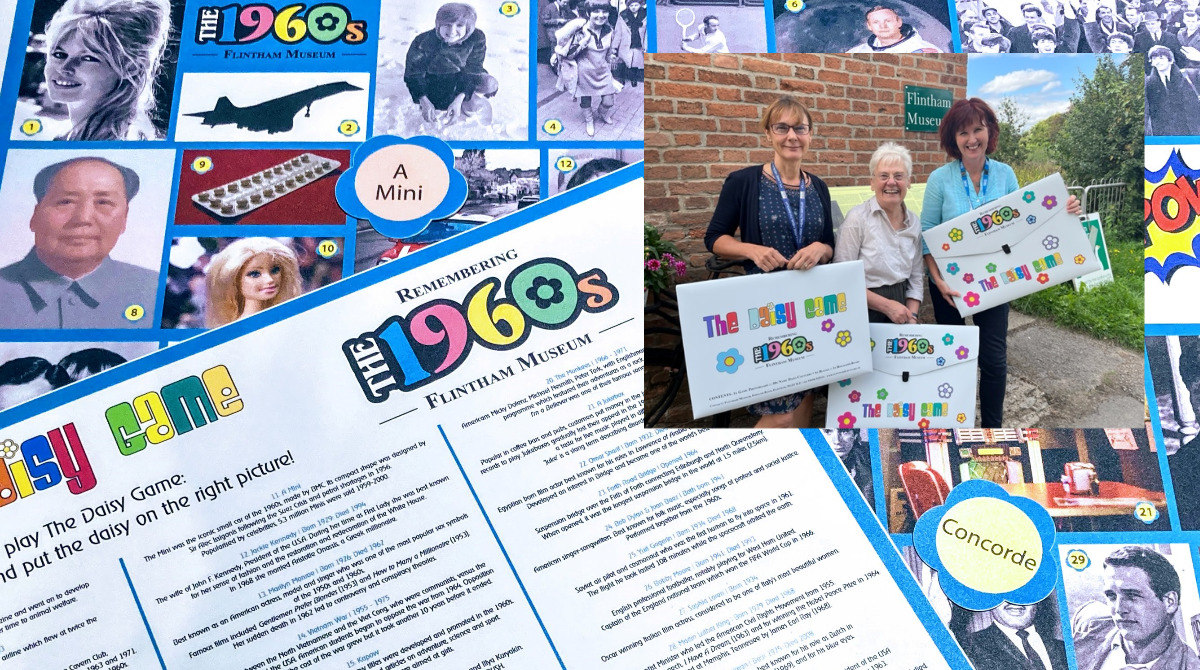 Dementia memory game set for every care home in Rushcliffe
As part of a new two-year dementia project, all care homes in Rushcliffe are set to receive a dementia memory game.
To support relationship building with the care homes, funding has been secured for a copy of the Daisy Dementia Game for each care home in Rushcliffe.
The game has been created by volunteers at the Flintham Museum in Rushcliffe and involves a board full of recognisable images from the 1960s, including Marilyn Monroe, John F. Kennedy, and Muhammad Ali. Players are then given a number of flower-shaped cards with names printed on them, which they must match with the correct pictures.
The museum's volunteer curator, Sue Clayton, said: "We do a lot of work with people who have dementia and we were becoming aware that people were getting younger, in their 70s, so we began to think about what we could be doing to engage with that age group and we decided that we would remember the 1960s, that's where our happy memories would be. People with dementia struggle with their short-term memory, but many can easily recall memories from their childhood so we came up with the Sixties as the era to set the game."
The project aims to support residents living with dementia, and their carers, to live better, more independent lives for longer, through easier access to timely, high quality, individualised support and signposting, and the team will be visiting care homes across Rushcliffe over the next few months