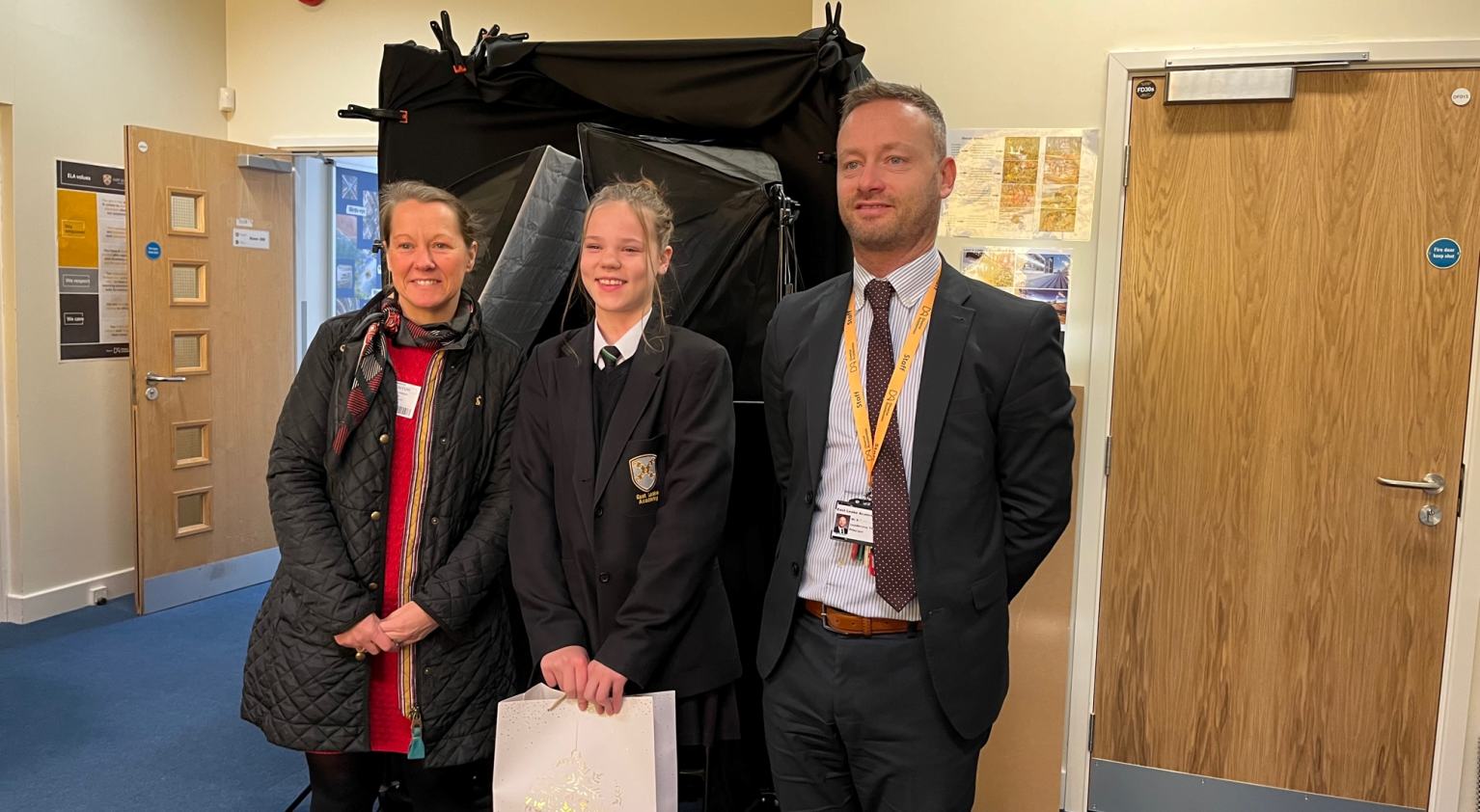 Congratulations to our Community Voices event  iPad winner Georgia
On Saturday 2 July, we held our very first Community Voices engagement event for young people at Nottingham Arena, with all the young people who joined us to share their views being treated to an ice skating session with their parents at the close of the event.
It was a really fun, action-packed morning with lots of discussion about what the young people loved about the area they live, in terms of health and wellbeing, local amenities and activities on offer, and what they didn't like.
To support this piece of work, we also ran an online survey with a prize draw to win an iPad. All the young people who attended the Community Voices event were entered into this draw and the lucky winner was Georgia, who we surprised at her school, East Leake Academy, in early December. Georgia was presented with her prize by our Clinical Lead, Dr Nicole Atkinson and Academy Principal Blake Francis – pictured with Georgia above.
Involving people as we shape health and wellbeing services in South Nottinghamshire is vitally important. And as a partnership we're really keen to hear young people's voices. Georgia was a fantastic participant with lots of great ideas. Well done Georgia!
The key issues highlighted by local young people included having safe green spaces, local activities they can do with their friends, more support for bullying and additional mental health support in schools and in local communities. We will be publishing the full feedback report in early 2023 so watch this space!