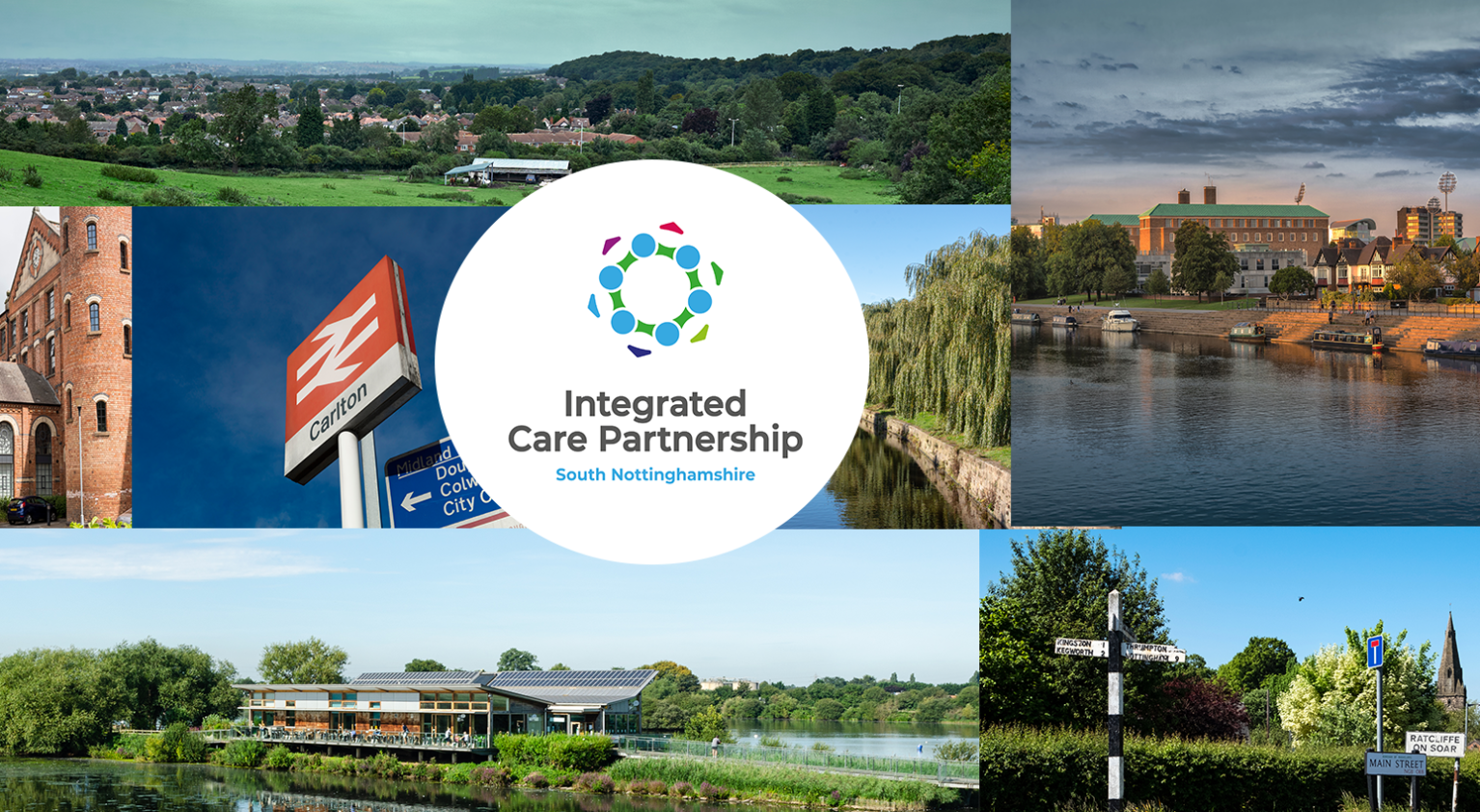 A fresh approach to local partnerships
When the national and local priorities aligned with the launch the Primary Care Networks, more co-ordinated local care was supported with significant new investment. The timing was right to create an innovative approach. The Enhanced Healthcare in Care Homes team is not yet a year old, but has already had an impact on some of the difficulties the system faces providing high-quality pro-active primary care in care homes.
Working together with all the other agencies shown in this list of partners (pictured left) the proactive, highly skilled, multi professional team delivers improved healthcare in care homes by maximising mature, integrated services through an MDT approach. They are equipped with the time and skills required to establish close relationships with care homes, residents and families to create personalised care plans.
Did you know?
The principles and many aspects of the Nottingham West EHCH team are now being developed with the Mid Notts ICP in Newark with similar aspirations of success.Outcomes so far
The infographic, pictured left, highlights some of the outputs recorded so far.
Improved quality of patient care: the team provide pro-active case management from a dedicated and specialist team and have a MDT lead for each patient who oversees their care plan.
Care homes support: we provide training and a support network so staff are up-skilled and less likely to admit residents to hospitals unnecessarily. For any that are struggling with any aspect, we support them to work with CQC and CCG quality team to ensure the safety of residents.
Optimised GP input: Complex case management, care planning, difficult medication optimisations all became possible within the time that GPs can commit to, because care is co-ordinated by someone else: the Clinical Care Home Lead is the primary contact for all the other case workers and the care-coordinators are on hand to link in all the other services, support and facilities available.
Patient case study
Joint working between five teams means a patient avoids hospital admission, and the carer is supported.
Agencies involved: Care Home, Social Worker, Community Psychiatric Nurse (CPN), Continuing Care and EHCH team.
An elderly patient with Dementia was due to return home at start of a bank holiday weekend after spending two weeks of respite at a care home in Nottingham West.
Their carer was struggling with patient's progressive dementia, verbal, physical aggression and was having difficulty accessing day centres during the pandemic. The patient had named Social Worker and Community Psychiatric Nurse (CPN).
The EHCH team had reviewed the patient and they were concerned about their discharge. The extended weekend left little time for allied agencies to put in place a care package. It was highly likely the patient would be admitted to hospital.
The CPN and Social Worker agreed and the team successfully applied to NHS Continuing Care to fund an extended stay in the same care home with 1:1 support. Work continues to determine whether the patient and his carer wish for a longer-term placement.
GP and Clinical Director perspective
"Patients are truly cared for in most appropriate place towards their end of life, avoiding inappropriate admissions. Advance care planning reduces falls risk, medication reviews result in more effective use of medicines and de-prescribing."
Dr Paul Scullard, Nottm West Clinical Director