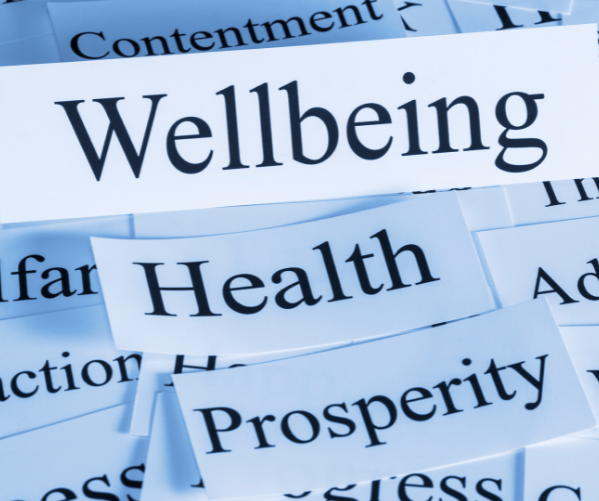 Winter Wellbeing campaign
Introduction
The Wellbeing campaign has been launched in the city (February 2022) with positive and motivating messages to support citizens in the city to improve their own health. The campaign will show the public the simple steps they can take to help them feel better and have better health outcomes.
Aims
Reduce the isolation that citizens experience
Increase citizen's wellbeing and health outcomes
Increase the number of vaccinations in the city population
Raise awareness of the services available to citizens, and reduce reliance on the Emergency Department in hospitals
Objectives
Produce of toolbox of assets for use across the city and partner channels
Provide GP practices, PCNs, Dentistry, Pharma and Opticians with a suite of assets so they can engage with patients, including email, website assets, and literature
Increase awareness of the health and wellbeing resources to enable citizens to improve their health outcomes
Work closely with partner organisations to help citizens improve their health
Promotion
So far we have booked the following locations for artwork:
Tram stops x 14 – with your guide to health services artwork (see below)
Tesco digital screen – Bulwell – 14 wellbeing artworks
Tesco digital screen – Top Valley – 14 wellbeing artworks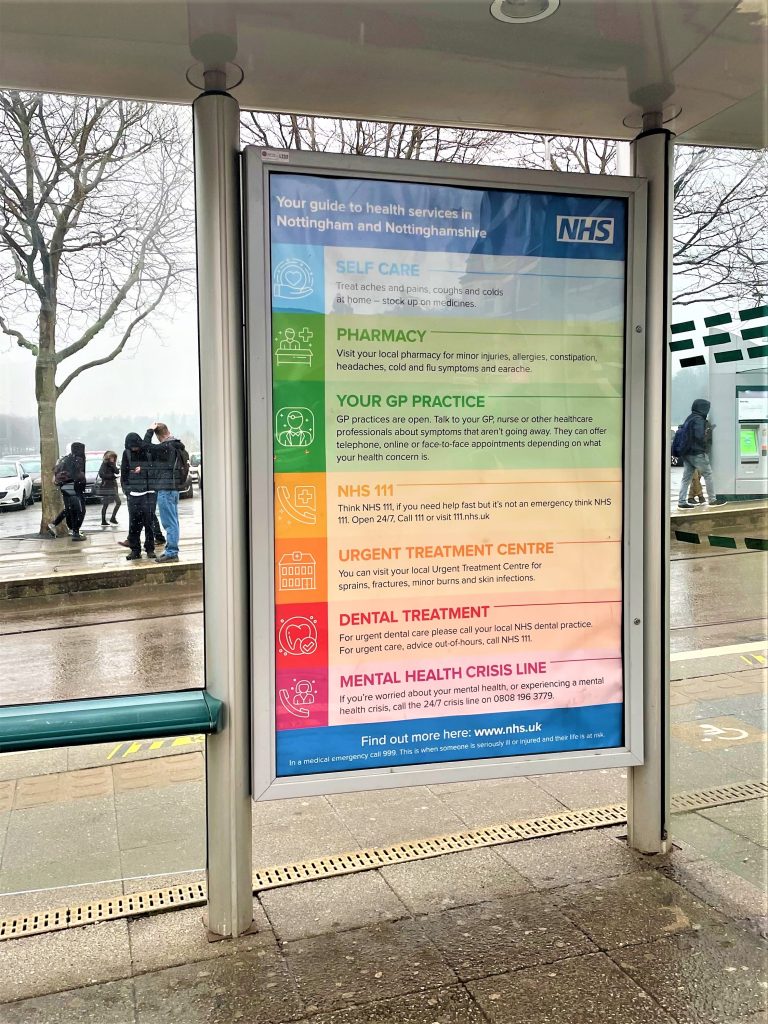 Please find a link to a presentation of artwork produced: HERE
Moving forward
Assets will be repurposed for a continued Wellbeing campaign across the year.
A briefing document will be sent to all partners, including GPs, opticians, dentists and pharmacies, along with a toolbox of assets that can be used on their website, email signature, newsletter snippet, plasma screens and literature.