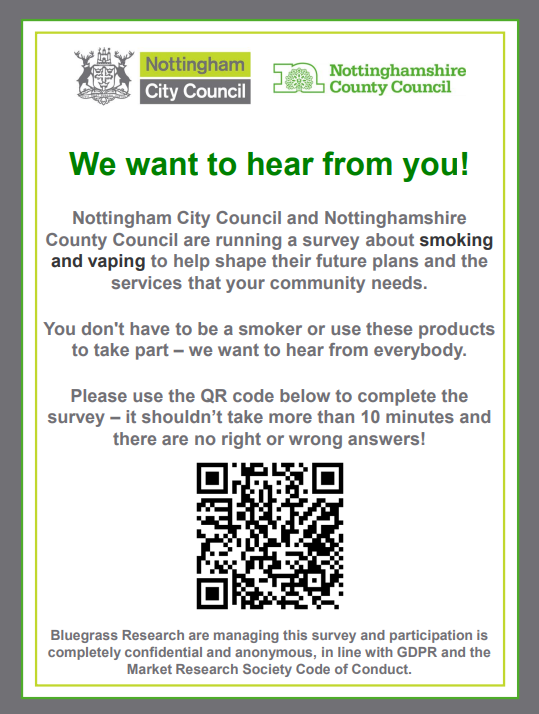 Smoking and Tobacco Survey
We want to know more about attitudes towards smoking and tobacco in Nottingham and Nottinghamshire.
Nottingham City and Nottinghamshire County Council are undertaking research to deliver insight into our communities' behaviour, attitudes and perceptions in regard to tobacco and smoking across a wide range of issues. This major survey aims to gather information on why people smoke and vape and who does so; and how people feel about smoking in their communities, including their stance regarding potential policy and regulation developments.
The survey is meant for anyone living in Nottingham city or Nottinghamshire county aged 16+, regardless of whether they smoke, vape, or neither. You can access the survey here: https://online1.snapsurveys.com/ho1msa. The survey will take no more than 10 minutes to complete and is open until 16th June 2023.
Please support this local survey to enable us to be the leading voice on tobacco control across Nottingham and Nottinghamshire and create a smokefree generation.