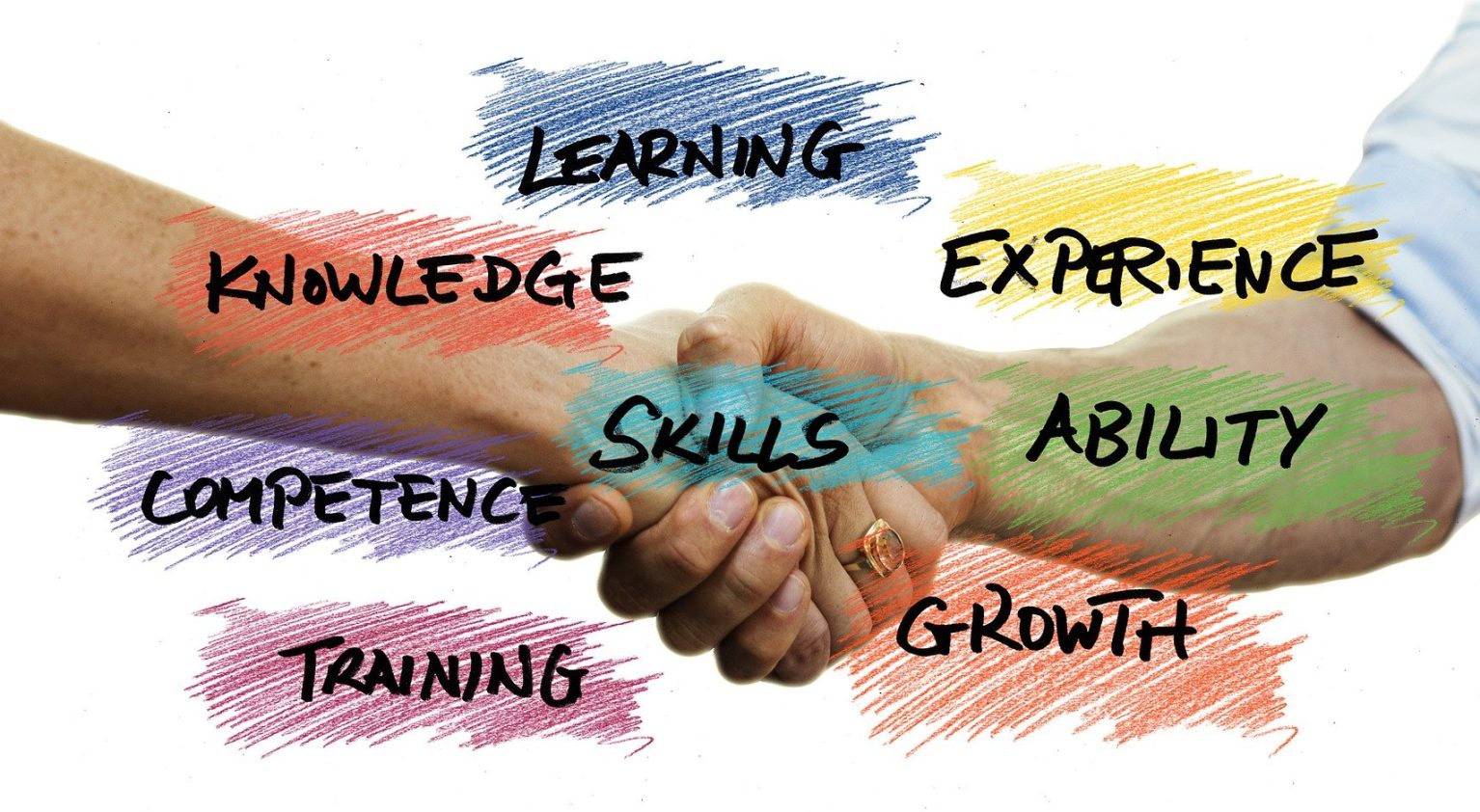 Training support for Broxtowe Care Homes produces results
Back in July, we covered the stories of Jessica Waterhouse and Wendy Berridge, two Advance Care Planning Nurses, who have provided exceptional support for care homes in Broxtowe throughout the pandemic.   As we come to the end of a second lockdown, South Notts ICP news talks to Wendy and Jess about how the help and training they provide has helped skill up care home staff across the Borough.
Care homes were particularly affected by the first wave of Covid-19, but the assistance provided by Wendy and Jess helped care home Managers cope better with the increased scrutiny and pressure of the pandemic.
Wendy and Jess, who work for Primary Integrated Community Services (PICS), were initially employed to support with the roll out of the ReSPECT programme, which is a national patient held document, completed following an Advance Care Planning conversation between a patient and a healthcare professional.
They had no sooner started than the Covid-19 pandemic hit, meaning plans needed to be changed and they had to explore new ways of working to support care homes.
Wendy and Jess jumped into action, mobilising partners across the PCN and inspiring and encouraging the GP practices, community cervices and care home staff to come together to care for the patients in care homes.
Wendy says: "We started at the beginning of the first lockdown period so we couldn't deliver training in person in care homes and our role was focused around virtual training. Initially, we started daily and weekly phone calls to all 31 of our care homes and that continues even though we have a care home teams in place and they are doing weekly care rounds of our homes."
Jess explains: "Back in March, I collated a database with all the homes on and we made sure we communicated all the important information and guidance they needed. So, for example, we passed on the British Geriatrician guidelines for Covid, all the PPE information etc and we created a toolkit for observations to support GP consultations.
"Any new guidance went out, and continues to go out, via email and our WhatsApp group. We have two WhatsApp groups – one for Nottingham West residential and nursing homes and one for learning disabilities and mental health homes. I think the reason why this model is so successful is the constant communication, training and information we provided to the homes though lockdown has put the homes one step ahead."
Given we are in the middle of the second wave, regular communication, training and support for care homes is more important than ever and the inspiring duo have been focussed on empowering care home staff to start completing the RESPECT forms themselves rather than thinking it's a specialist responsibility.
Jess says: "We support with the education and then the follow up support. Our aim is to get every single resident in Nottingham West, whether in residential nursing or learning disabilities, with a ReSPECT form in place. And that's what we're continuing to work to now.
"We also do verification of death training. A lot of the nursing homes haven't really done that but because of COVID we can offer that. While we've been able to deliver face to face training during the Summer we are now focused, once again, on offering intensive support and training digitally."
This constant expertise and support has had a fantastic response from care home staff.
Wendy explains: "I think the message that we're not going to go away and we are here to support them has resonated. Care Homes have never had the level of support that they are getting now and while some do initially struggle with what that means for them – is it going to mean more work when they're already under pressure with Covid, lockdown and visitors – I think that they have really embraced the opportunity to learn more and after training do feel more confident."
Jess adds: "And I think the real test is that they have all had CQC and none of them have been called up on any of their practices, which is pretty good going for 31 homes."
Care Home Manager at Moorlands, Sandra Watson, says: "Both Wendy and Jess have been a great support, they have given reassurance throughout the whole pandemic. They have made me feel like I was doing everything right and guided me at any point when I needed it. When I felt at my lowest, they picked me back up and gave me strength to start again. The training has been helpful and they have followed all my requests regarding entry to premises. I could not have wished for better support."
This is a viewpoint also shared by Heather King, Care Home Manager at The Grange:
"Jessica and Wendy have supported our home throughout this pandemic. From the WhatsApp group for managers, to the support they have given ringing the home to make sure that we are ok and have everything we need, listening to our concerns or maybe just even being a sounding board for our frustrations.
"The training was fantastic. The staff were so interested in the ReSPECT training and it was discussed among the team for many weeks afterwards. I myself am writing respect forms, feeling much more confident as a result of their training, and they are always on hand to give advice. Words cannot express how grateful I am to them both and their advice and training has been invaluable. We are ready for the Verification of death training which we are having this week and we are all looking forward to welcoming them both at The Grange once more."
Wendy and Jess have also fostered a culture of mutual support and shared experience with the homes in Nottingham West. Care Home Managers share ideas and support each other, sharing their issues and tips. They even now support other homes further afield.
Jess says: We all want to learn and support each other. The WhatsApp group is great for that and it's picked up again now. It's about saying we can do this better if we learn from each other. We are non-judgmental.
"I think it also works as we were right in the middle of it and very accessible. We don't always have all the answers but we network with others like Infection Prevention and Control teams and PHE to find out the answers. We are like a one stop shop."
Wendy adds: "We all have the same goal to make things better for residents, we are dealing with the most vulnerable people that we look after and it's reality we're living through at the minute."