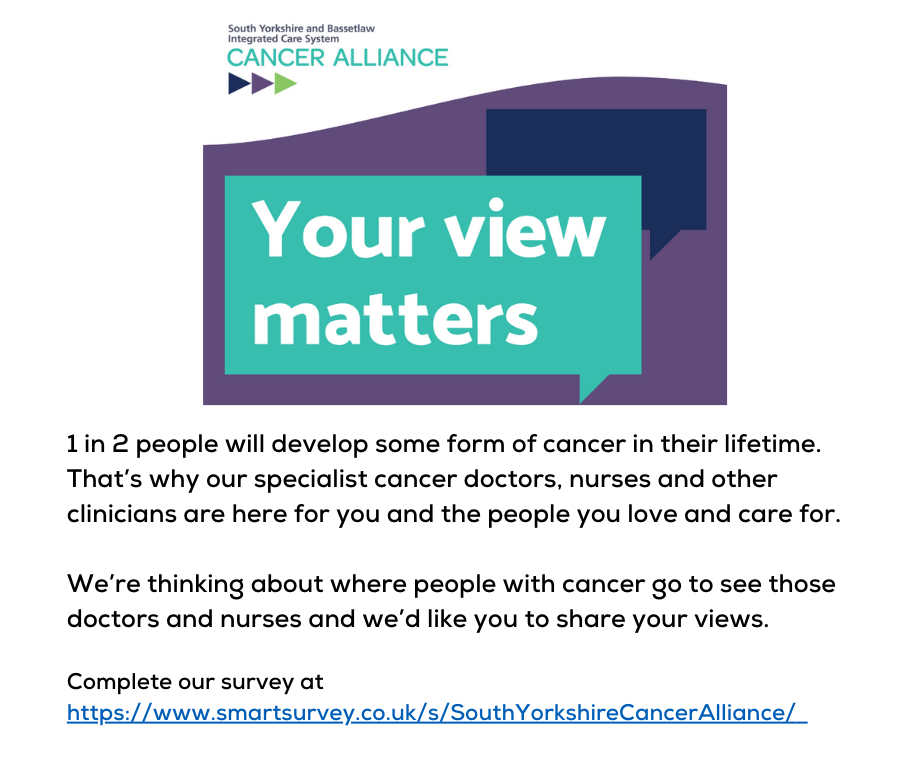 South Yorkshire & Bassetlaw Cancer Alliance reviewing locations of non-surgical appointments
The South Yorkshire and Bassetlaw Cancer Alliance is reviewing where its patients attend non-surgical outpatient appointments.
These are appointments where treatment plans are discussed, results are given or an examination takes place. No treatment happens at these appointments.
Appointments where treatments is given is not part of the listening exercise.
You can read more about the full review
Have your say by taking part in the survey at https://www.smartsurvey.co.uk/s/SouthYorkshireCancerAlliance/