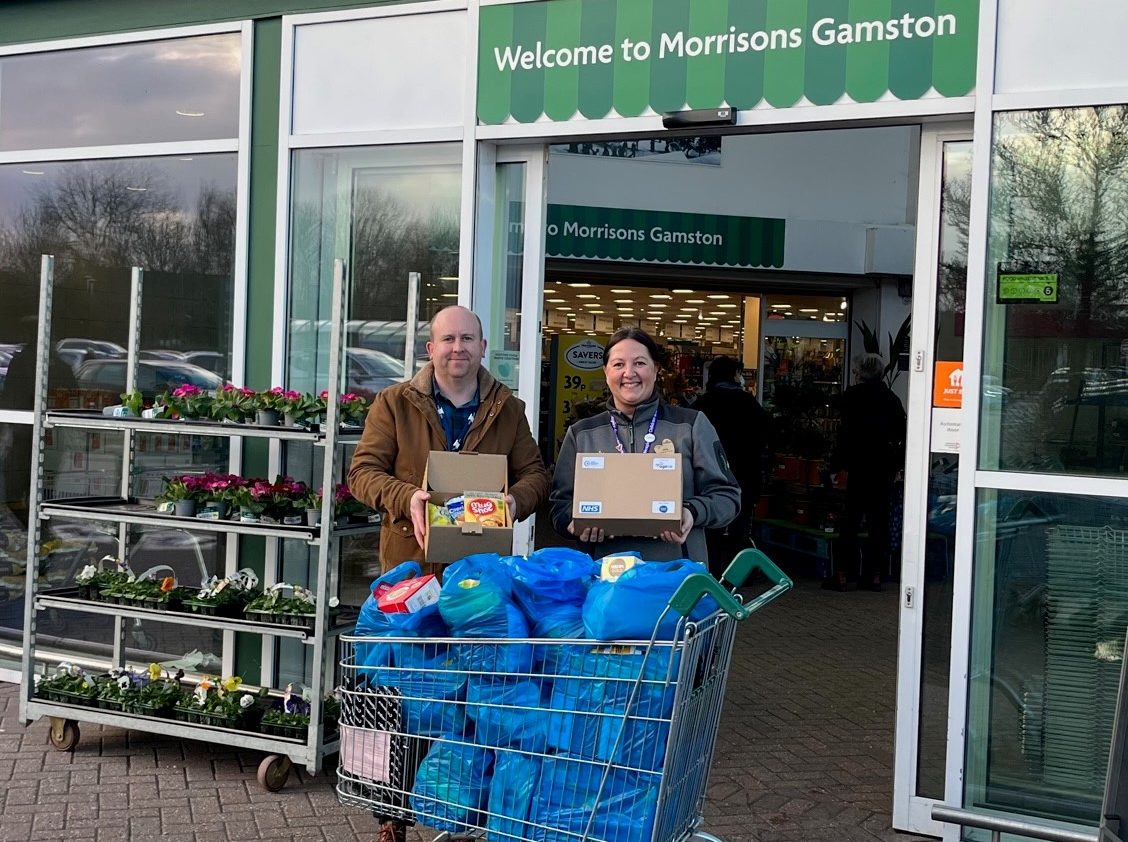 South Notts Urgent Community Response teams providing extra help with care boxes  
Nottinghamshire Healthcare's Community Response teams have been providing a little bit of extra care this winter by gifting care boxes containing food like porridge pots, soup and teabags and practical things like hats, scarves and blankets to patients when they pay an urgent visit.
The Urgent Community Response teams provide urgent care to people in their homes, which helps avoid hospital admissions and enables people to live independently for longer. Through these teams, older people and adults with complex health needs who urgently need care can get fast access to a range of health and care professionals within two hours.
The care packs are given, where there is a need, when the team visit vulnerable patients in crisis in South Notts. These care boxes will help patients through a short 24/48-hour period until further support is arranged.
James Huguenin, Team Leader – Urgent Care Services (South-Nottinghamshire), says: "The Urgent Community Response Team sees patients at home when they are in crisis, and over the last six to nine months we've seen people struggling more.
"The care boxes were set up so we could help those in need as quickly as possible, and they contain a variety of non-perishable items such as food supplies, warm clothing, blankets, hot water bottles that help and support people when they need us the most. If clients are very cold, we also have access to emergency foil blankets too. Our clinicians all carry a box with them, so they can respond immediately to those in crisis."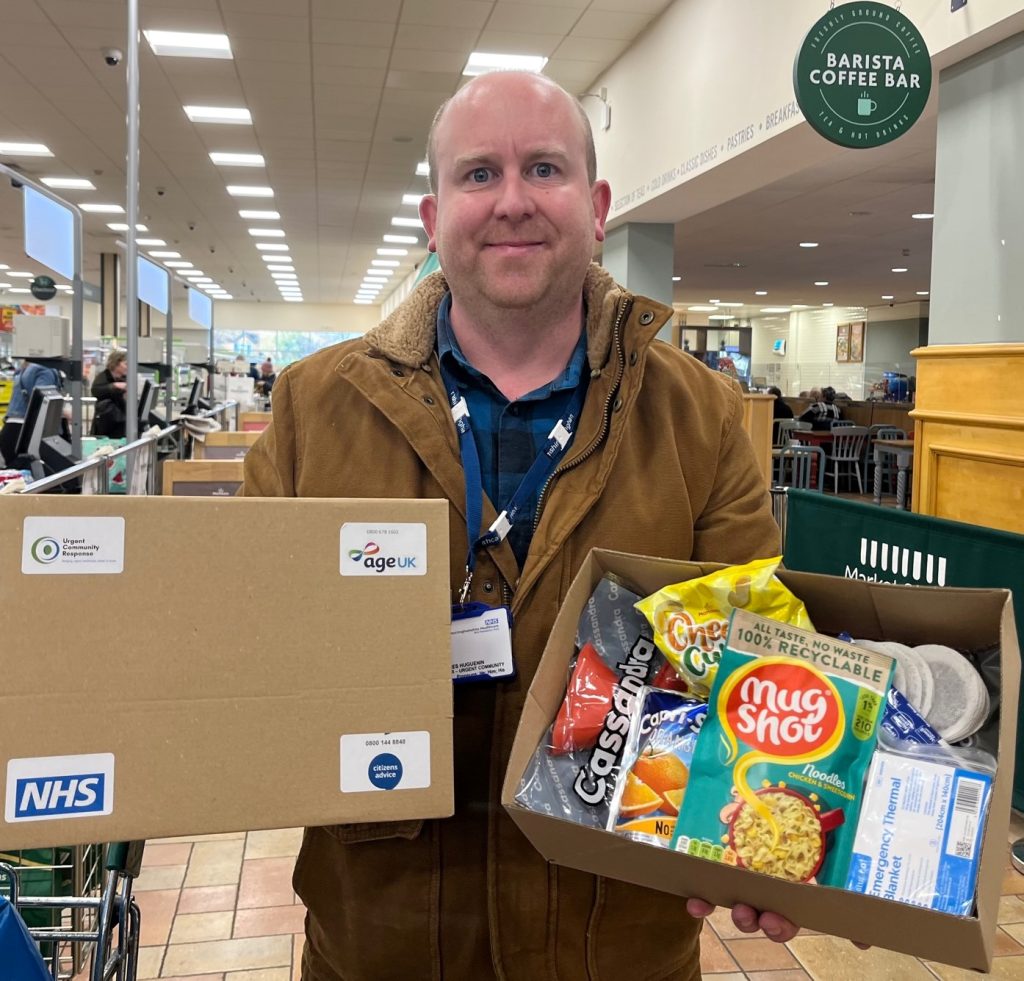 The UCR team in South Notts has also been working with the Morrisons supermarket in Gamston to source the items for the care packs.
James said: "The boxes were donated by a packaging company in Lincolnshire and the contents have been provided by a combination of donations from Morrisons, the general public and Nottinghamshire Healthcare staff. When a client is cold or can't afford food or heating, this little emergency support box may be just what they need at the right time. Thank you so much to everyone that has donated so far and to Morrisons.
"Moving forwards, we are rolling this out to more areas and the donations mean that our other colleagues in Community Nursing, Community Therapy Teams and Social Services are also able to carry an emergency box with them at all times too."
Kelly Uveges, Morrisons Community Champion (pictured at the top with James), said: "Morrisons are keen to get involved in the community and support initiatives where they can and each store tries to support their local area. We felt that this project was something we could be involved in and have helped provide the items for the packs. This is offering support to the people that really need it and the resources are going to where they are most needed. This is what the Community Champion role is all about and is a cause I feel is important to support. "
If you are interested in helping out, the team are looking for the following items: cup-a-soups, porridge pots and pasta meals (just add water), coffee sachets, tea bags, UHT milk, sugar sachets, biscuits and sweets, hats, scarves, gloves, torches (with batteries), handwarmers, blankets, bed socks and hot water bottles.
You can drop off at Gamston Morrisons – you can use the foodbank cage which is opposite to the Pharmacy. Any queries email: champion.gamston@morrisonsplc.co.uk
Or you can drop with James at Cotgrave Health Centre: FAO James Hugenin, The Cotgrave Hub, Rivermead, Cotgrave, Nottinghamshire, NG12 3UQ