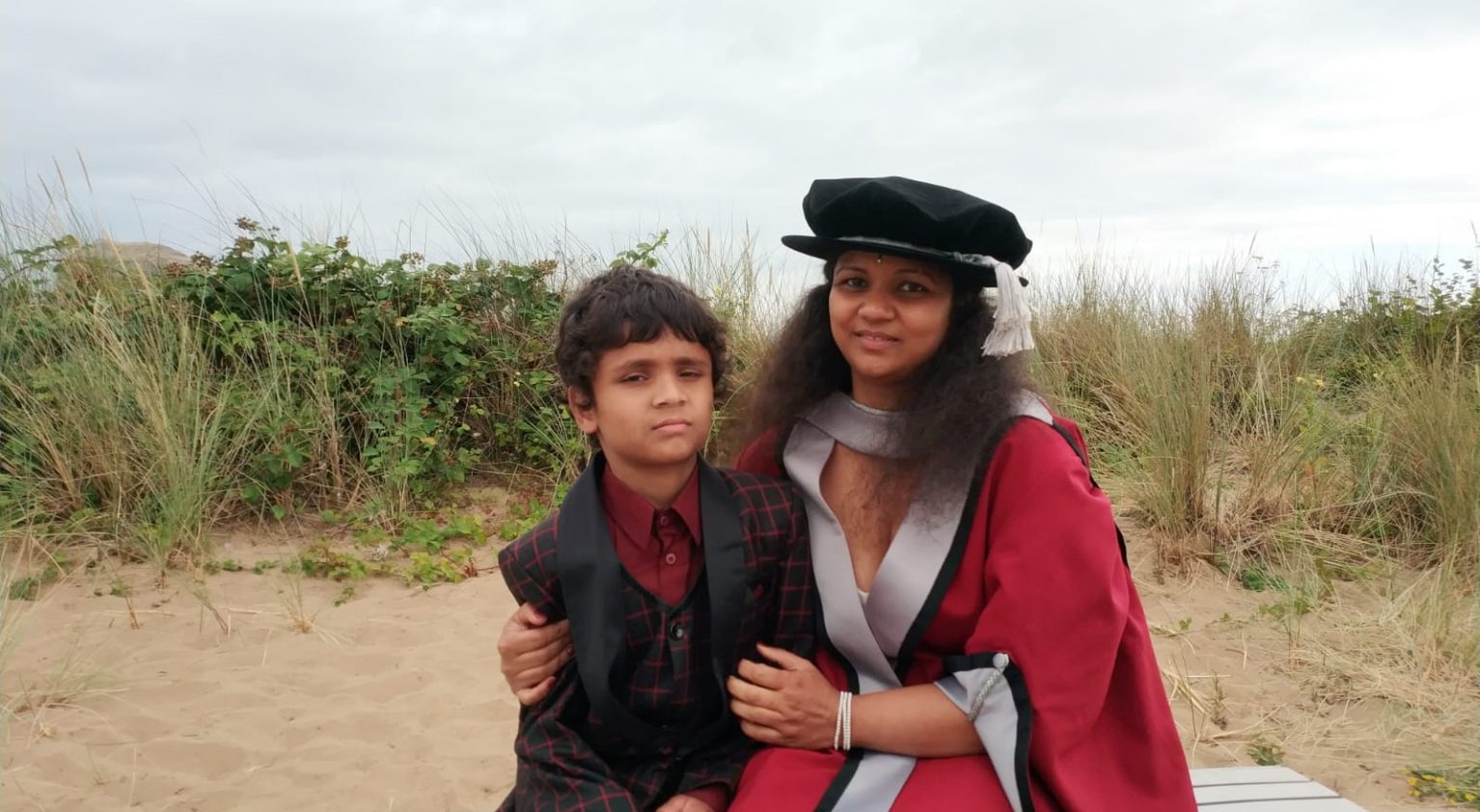 Nottinghamshire patient leader urges public across the county to help the NHS and download the NHS App
Nottinghamshire patient leader and NHS App Ambassador Chitra Acharya regularly promotes how the NHS App helps her manage the medical needs of her 10-year-old son Avy and has been promoting the app on social media.
Now she is urging everyone across Nottinghamshire to join the 300,000 who have already downloaded it and help reduce the pressure on NHS services.
The app has a range of functions for patients to use, including ordering repeat prescriptions, booking and cancelling GP surgery appointments, viewing GP medical records, symptoms checking and setting organ donation preferences.
More functions, including online consultations, access for carers and parents on behalf of their loved ones, the ability to book hospital out-patient appointments and a desktop version of the app are all due to be introduced this year.
Chitra said: "The App has been life changing for me but downloading it could help our frontline NHS workers today.
"If people download the app and use it, this could help relieve some of the pressure on NHS services right now."
Alexis Farrow, Head of Transformation and Strategy for Connected Nottinghamshire, the digital programme which works across all health and care organisations in Nottingham and Nottinghamshire, said: "The App currently has a brilliant range of services which is already improving patients' lives. By downloading it today from the comfort of their sofa people can also improve the lives of busy NHS staff on the frontline."
Nottingham and Nottinghamshire's Integrated Care System (ICS) is leading the way with uptake at nearly 25,000 people across the City and County having registered for the NHS App, the best usage out of any area in the country.
Not only this but the ICS is building on this so citizens across our region can manage all their health and care needs, across all health and care settings in one place. By using the NHS App and NHS login as the single 'front door' to connect people to the information and services they need when they need them.
Join the #NottsNHSAppClub challenge, if you have a smartphone or tablet device download the NHS App today.