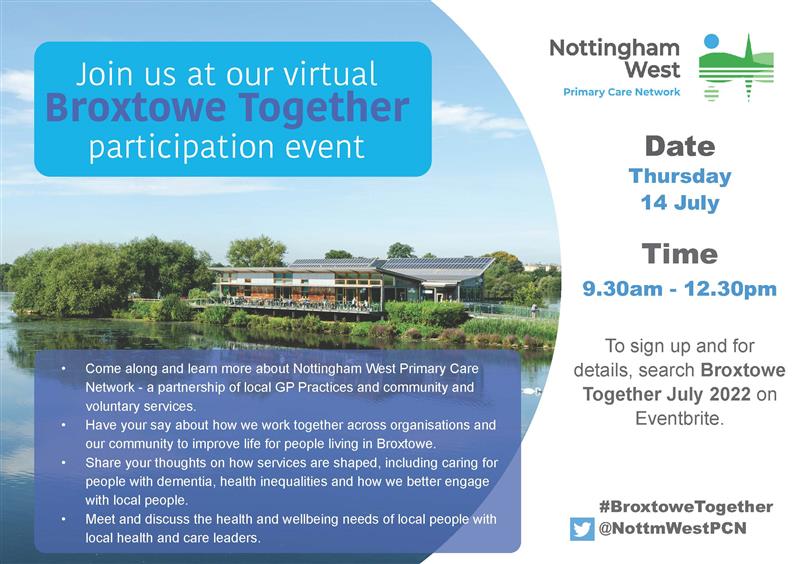 Nottingham West PCN's Broxtowe Together June event
Broxtowe residents invited to online event to discuss health and care priorities
Dr Tim Heywood, Clinical Director for Nottingham West Primary Care Network (covering Broxtowe), is inviting people who live and work in the Borough to join him at Broxtowe Together, a digital engagement event to discuss priorities for health and care in the area.
The event, the third of the Broxtowe Together series, will take place on Zoom between 9.30am-12.30pm on Thursday 14 July, and will be led by Dr Heywood, who also works as a GP in Chilwell.
Nottingham West Primary Care Network (PCN) works across health and care organisations, councils and communities in Broxtowe to support the integration of services and help local people live happier, healthier lives, and is one of six PCNs which make up the South Nottinghamshire Place-Based Partnership.
At the event, you can share your thoughts on how services are shaped in the future, including caring for people with dementia, health inequalities and how we better engage with local people. You can also discuss health and wellbeing issues with local health and care leaders. Interested residents and health and care workers can sign up here.