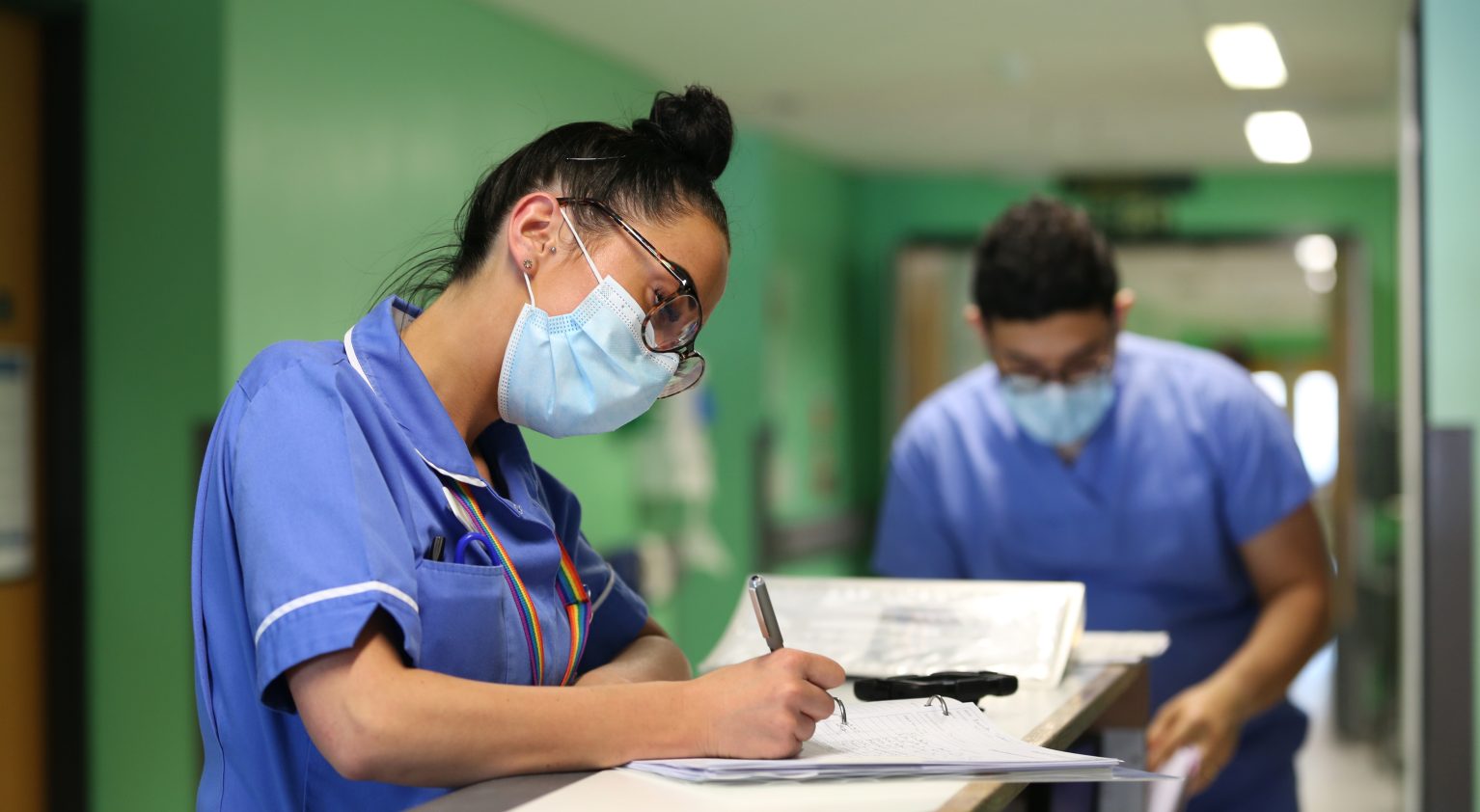 Nottingham and Nottinghamshire NHS eliminate longest backlogs in elective care
Nottingham and Nottinghamshire NHS staff have now virtually eliminated the longest waits for scans, checks, surgical procedures and other routine treatment – the first milestone in the most ambitious catch-up plan in health service history.
Latest data, released on 9 August 2022, shows the local NHS has made significant progress in tackling the backlog of elective patients, particularly prioritising those who have been waiting the longest.
Amanda Sullivan, Chief Executive of Nottingham and Nottinghamshire Integrated Care Board, said: "Delivering this target has only been possible thanks to the hard work of staff across the Integrated Care System. We can be proud of these achievements which have been made possible by making effective use of all available capacity including through partnership with providers, and through building new relationships and mutual aid arrangements across systems to move patients around where appropriate.
"This recovery is even more remarkable in light of the ongoing pressures across the health service, particularly in urgent and emergency care. It has also been delivered despite much higher than predicted levels of covid-19. We are now focusing our efforts on achieving the next target of the Elective Recovery Plan, with staff continuing their remarkable work to ensure all 78-week waits are eliminated by April 2023."
The number of patients who have waited two years or more in acute hospitals in the Midlands has fallen by over 89 percent (a reduction of 6,415 patients) since a peak of 7,183 in January 2022.
The NHS Elective Recovery Plan set the ambitious target of eliminating two year waits by July 2022, except in cases where patients choose to wait longer or require treatment in certain specialities and the local NHS is proud of this achievement.
This shows the local NHS is using the extra investment the government has provided at part of the Elective recovery Plan to deliver for patients by eliminating two year waits.
Nottingham University Hospitals NHS Trust and Sherwood Forest Hospitals NHS Foundation Trust have shared details of their progress on their websites.
NHS staff will – as always – go above and beyond to provide expert treatment to everyone who needs it and particularly those who have been waiting the longest. It is crucial that people concerned about their health are able to come forward for help and it is important that the public talk to their GP if they have concerns.