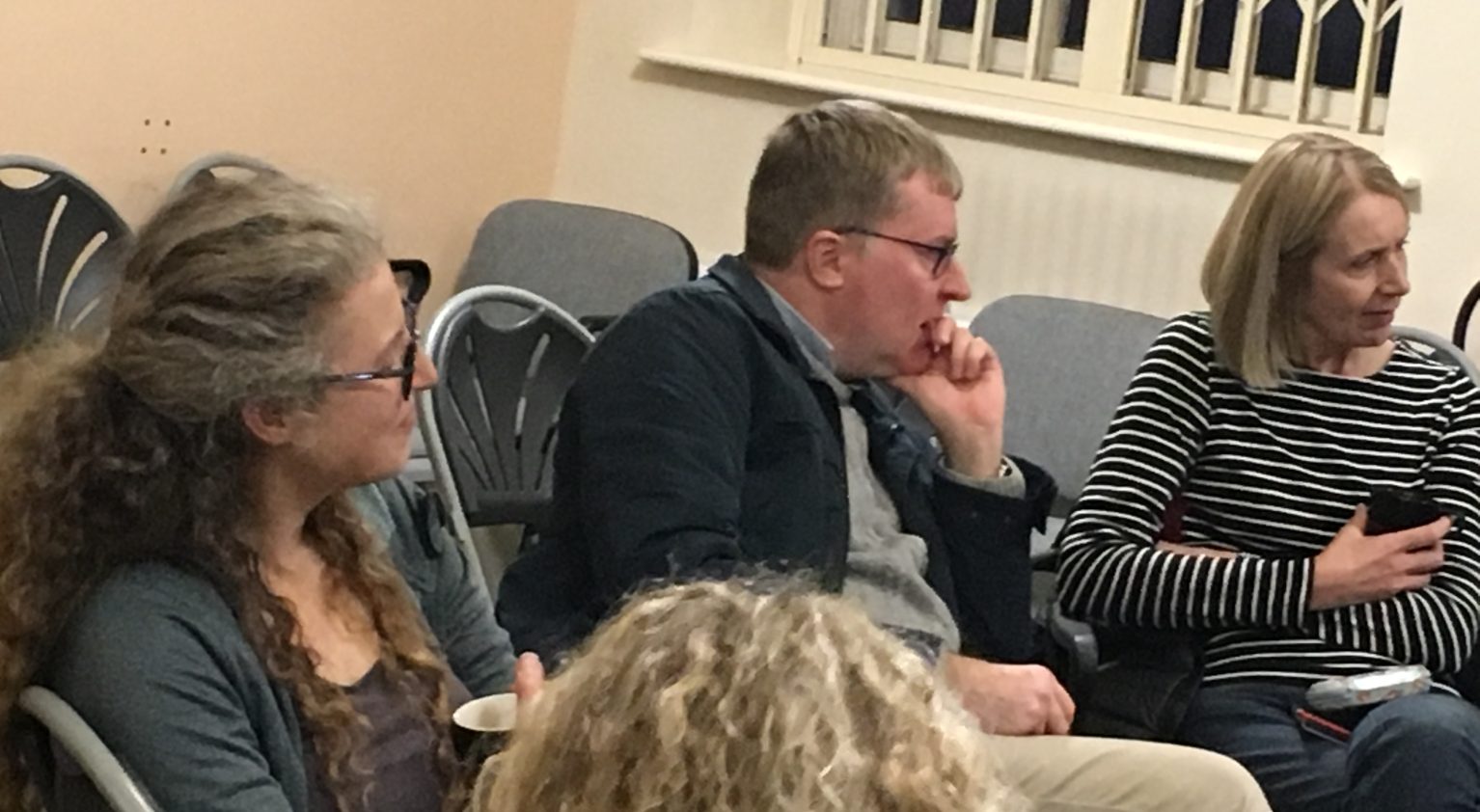 Mansfield Street Health rough sleeper project hosts visit from national charity looking at how to improve the health of homeless
A national charity has visited a team in Mansfield looking to improve the health and wellbeing of the homeless to see what they could learn.
Members of The King's Fund, which is an independent charity working to improve health and care in England, came and spent time with the Street Health team as they organised their November event.
For the last 18 months the team has pulled professionals together from across Mansfield and organised regular events that provide wound management, mental and physical health checks, clothes, sleeping bags etc at the soup kitchen held at the church to support vulnerable people living on the street.
The latest event took place in November where more than 50 people living on the street attended Bridge Street Methodist Church in Mansfield.
King's Fund Chief Executive Richard Murray and Fellow Julia Cream met with key members of the team including Lynn Smart Head of Nursing and Allied Health Professionals and Kate Wright Associate Chief Allied Health Professional (joint project leads) both from Sherwood Forest Hospitals and Reverend John Yarrien, Minister at Bridge Street Methodist Church.
Richard and Julia held a focus group led by Emma Wilson, volunteer at the soup kitchen and nurse at SFH and Stephanie Anstess, Tissue Viability Nurse Consultant at SFH, with some of the homeless to share their experiences of sleeping on the street, or on friends' sofas.
One gentleman shared his story of sleeping rough and being in and out of prison for the last 16 years. He had been a drug user for 30 years and when first attended the project had extensive leg ulcers. Since attending the Street Health project, his wounds are almost healed and with significantly less pain, he is no longer using drugs, engaged in counselling and now has his own place to live. He now wants to help others who were in the same position as him.
Another gentleman has been attending the Street Health events since they started and has been homeless for nearly four years. He said: "Without this I'd be lost. It's easier to come here and see a doctor. I went to the hospital and I heard one of them call me a 'typical drug user' because I had a needle stuck in my foot. You don't hear that here, they don't talk about you like that."
The Kings Fund team heard how five young men had died living on the streets since the project had started.
Richard Murray said: "We'd not heard of a project on homelessness being led by a hospital Trust so wanted to see how that differed to other local authority and primary care led services. It is clear that what is important is building on existing schemes like the soup kitchen which is trusted by street sleepers already and then building relationships with others to come together as one team."
Suzanne Banks, then Chief Nurse at SFH said: "When we started this, what became clear to us was that even as health professionals we didn't know all the different organisations or support that was out there. If we didn't, how could we expect vulnerable people on the street to understand and access them?"
"The Street Health events are a way to simplify this by bringing the services to them and from this hoping we all can build relationships and help these vulnerable and often overlooked members of our community."
Other partners who contribute to the project are:
Sherwood Forest Hospitals providing wound care, dietary advice, minor injury advice, sexual health advice, hot food provided by medirest and fresh fruit
Nottinghamshire Healthcare providing Podiatry (footcare)
Roundwood Surgery providing access to GP, flu vaccinations, prescriptions and treatment for minor ailments
Change Grow Live providing liver scanning, and advice on alcohol and drug misuse
Hairdressers from the Full Monty Barber shop in Chesterfield and Pure Hair, Mansfield.
Sherwood Forest Hospitals' volunteers have supported and coordinated donations of food, clothes and toiletries from staff.
Staff from Mansfield and Ashfield CCG and Woodland GP practice who have also supported donations to the project.
ENDS
If you have any queries about this please contact Kerry Beadling-Barron, Director of Communications and Engagement at Mid-Nottinghamshire ICP on Kerry.beadling-barron@nhs.net