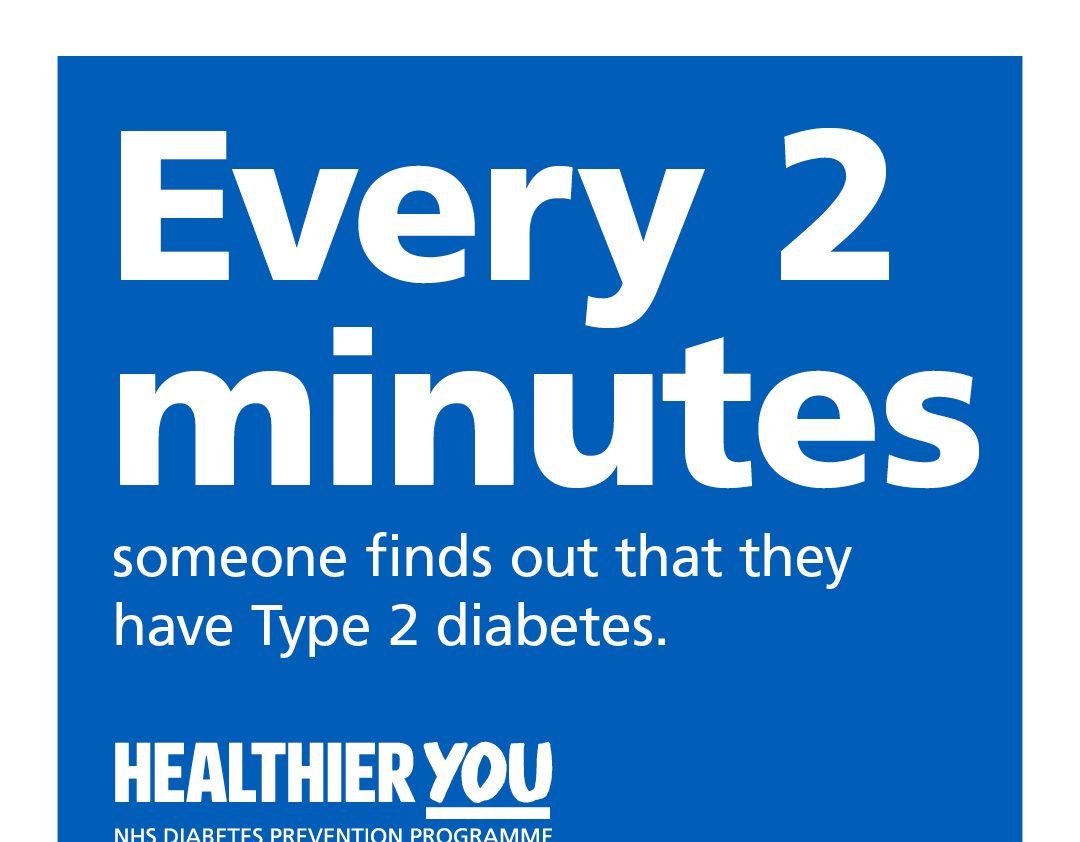 Healthier You – preventing diabetes in South Notts
Healthier You NHS Diabetes Prevention Programme
Type 2 diabetes is serious but you can prevent or delay it. If you have been identified as being at risk of developing Type 2 diabetes, it is recommended you attend your free local Healthier You NHS Diabetes Prevention Programme. This Programme provided by Living Well Taking Control gives you the support you need to help manage your health and prevent the onset of diabetes. With support, around three in five cases of Type 2 diabetes can be prevented or delayed by maintaining a healthy weight, eating well and being active. This programme will improve your knowledge, ability and confidence to make healthier lifestyle choices and help you stick to them. The Healthier You Programme will help you towards:
A healthier diet
Better exercise
Emotional wellbeing and ways to manage stress
Weight management.
The South Nottinghamshire Population Health Management Group have worked with Living Well Taking Control to create a short video which explains the Programme content, the commitment required from patients and the aims and objectives of the Programme. The video is available in eight languages as the Programme supports non-English speakers, links for each language can be found below:
The programme is available as a face-to-face group service held across South Nottinghamshire or as a 1 to 1 digital service via a smart phone app. After being referred to the programme your local Diabetes Prevention Coach will contact you and discuss the two options to help determine which is right for you.
Andrew, from West Bridgford, who has accessed the Diabetes Prevention Programme says: "My GP organised a blood test for me as I had some physical symptoms I couldn't explain and that was when I found out that I was pre-diabetic. I was very surprised as I felt really fit and healthy and my BMI was in the healthy range.
"When I joined this course I thought I knew how to be healthy but I have learnt so much and looking back I can say I have made a lot of changes but at the time it doesn't feel like a lot. I'm very happy that I have taken up running again, I plan 3 short runs a week so that I can plan my work and family schedule around it. Only now do I realise that my jeans were a bit tight but they feel much better now. I have also got my weight back down to what it was 10 years ago which I am very proud of. I very happy that I am setting a good example for my children – my one year old's favourite word is now 'run'."
Patients who have been identified as high risk of developing Type 2 Diabetes by their GP or Practice Nurse will be referred to the Programme and will be contacted by Living Well Taking Control who deliver the programme in South Nottinghamshire.
If you have any symptoms of diabetes like increased thirst, increased urination, fatigue, blurred vision or think you are at risk maybe due to a higher BMI or previous gestational diabetes diagnosis then talk to your GP.