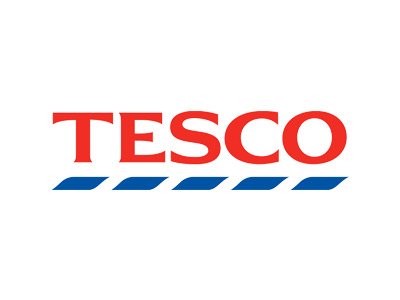 Creating Psychologically Informed Environments and Trauma Informed Care in Tesco stores
Tesco stores throughout Nottingham are taking part in a specialised training programme to support customers who experience severe multiple disadvantage (SMD) and make sure everyone feels welcome at Tesco.
The training comes as Tesco has partnered with Nottingham City Place Based Partnership (PBP) to deliver a training programme for Tesco store colleagues, managers, and directors across Nottingham.
44 stores, including Nottingham, Leicester, and Loughborough, will be taking part in the training, aiming to better understand and support the emotional and psychological needs of customers and colleagues in Tesco stores.
The initiative comes as data from the Joint Strategic Needs Assessment that shows Nottingham has the eighth highest prevalence of SMD in the country, with more than 5,000 people facing the most complex needs and inequalities, many of them experiencing trauma.
Tesco believes that the training will make customers feel safer and more welcome in the stores with the programme's Trauma Informed Care and Support (TIC) helping colleagues to understand how individuals with trauma experience daily life.
Rachel Jones, Retail Director of Tesco Large Stores Central, said: "It is very important that our colleagues and leaders understand the issues people experience in society and are well educated on how to support them when they visit our stores.
"From this greater understanding, we can then take the correct and appropriate actions locally to help improve the communities they serve."
Training began mid-January and is being delivered through the Practice Development Unit as part of the PBP's Changing Futures programme Sessions are led by Clinical Psychologists, Dr Anna Tickle, and Christine Collinson from Framework. The Practice Development Unit is hosted by Nottingham Community and Voluntary Service. It acts as a Nottingham hub to bring together and share the knowledge and expertise of agencies working with people living with SMD.
Dr Hugh Porter, Clinical Director at Nottingham City Place Based Partnership said: "We are delighted to be working with Tesco to provide this important training. Nottingham City PBP has always looked beyond traditional health and care boundaries to improve the health and wellbeing of people in our local area.
"Those who experience SMD have often suffered trauma, so creating an environment of understanding across communities is an important part of our work through our Changing Futures programme. We hope the training with Tesco is the start of wider community work increasing awareness in other non-public sector organisations around this issue."
Ends
Notes to editor:
The Nottingham City Place-Base Partnership's Changing Futures programme is part of the Department for Levelling Up, Housing and Communities and The Nationally Community Fund national programme. Further information can be found here.