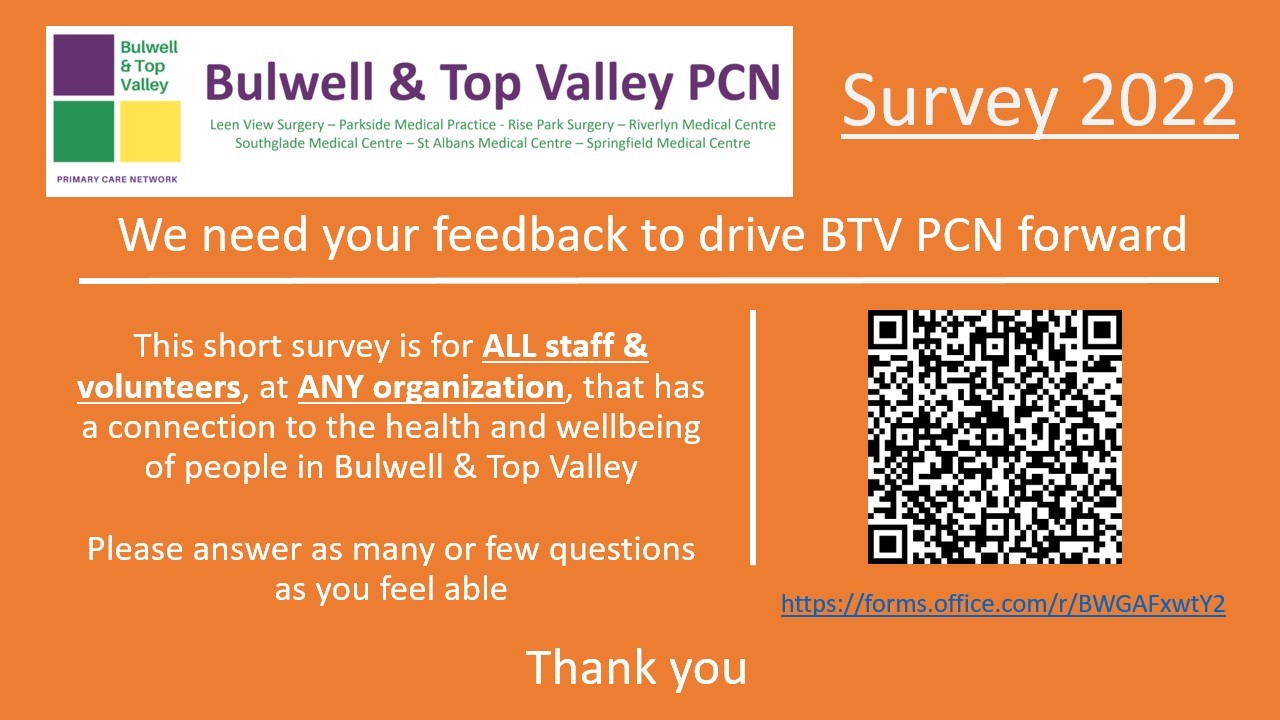 Bulwell and Top Valley PCN survey
In order to help Bulwell and Top Valley PCN develop through 2022 and beyond, we are conducting a short survey.
Please complete the survey, and forward to your staff and any other channels you have to put this in front of as many staff /organisation that work towards the health and wellbeing of people in the Bulwell and Top Valley community.
Please answer as few or as many questions as you are able. All feedback is valuable.
We already have a number of things planned, including a monthly newsletter and reviewing the format of our meetings. But we need feedback to help the development, growth, reach and impact of our activities.
Thank you for your help in advance
Dr Andrew Foster
GP Partner, Parkside Medical Practice
www.ParksideMedicalPractice.co.uk
Director, NCGPA www.ncgpa.org.uk
Clinical Director, Bulwell and Top Valley PCN